COMPARE RACE DFI VS ADVENTURE DFI PLUS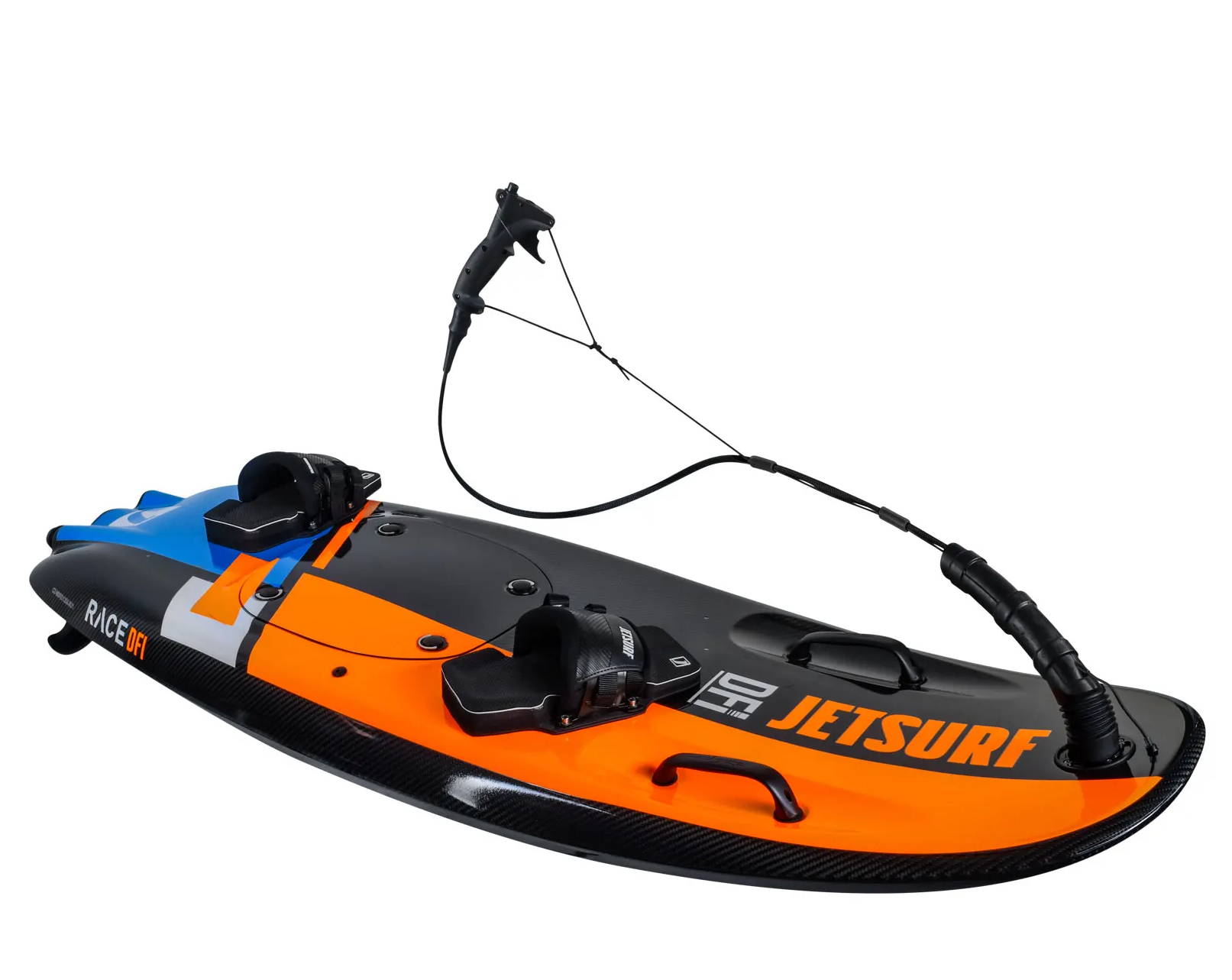 JETSURF ADVENTURE DFI PLUS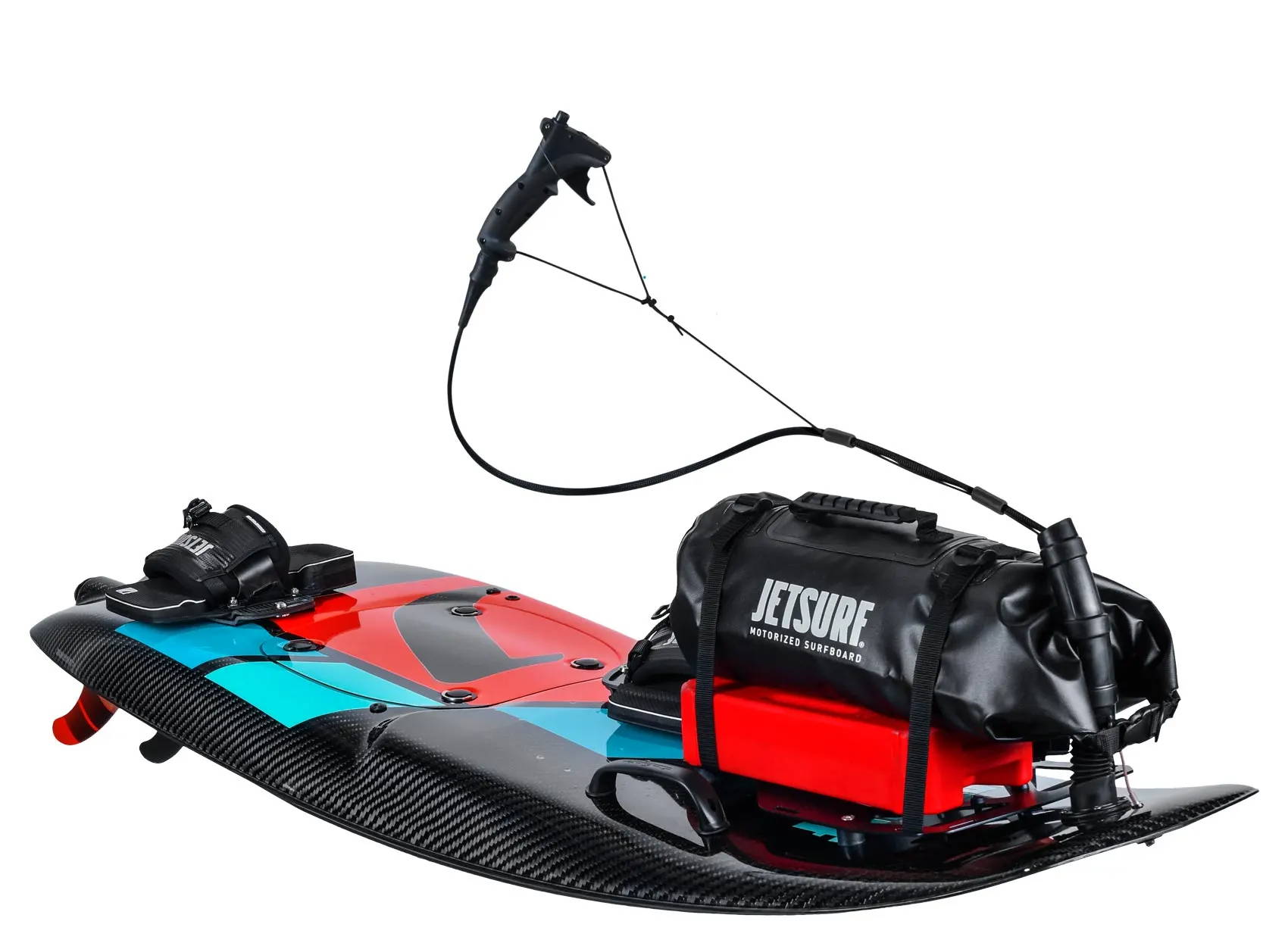 ---
BASIC TECHNICAL SPECIFICATION
| | |
| --- | --- |
| | |
| | |
| | |
| | |
| | Unleaded 95 + full synthetic 2 stroke racing oil |
| | |
| | |
JETSURF ADVENTURE DFI PLUS
| | |
| --- | --- |
| | |
| | |
| | |
| | |
| | Unleaded 95 + full synthetic 2 stroke racing oil |
| | Li-Ion 9 Ah (99Wh) + Alternator |
| | |
---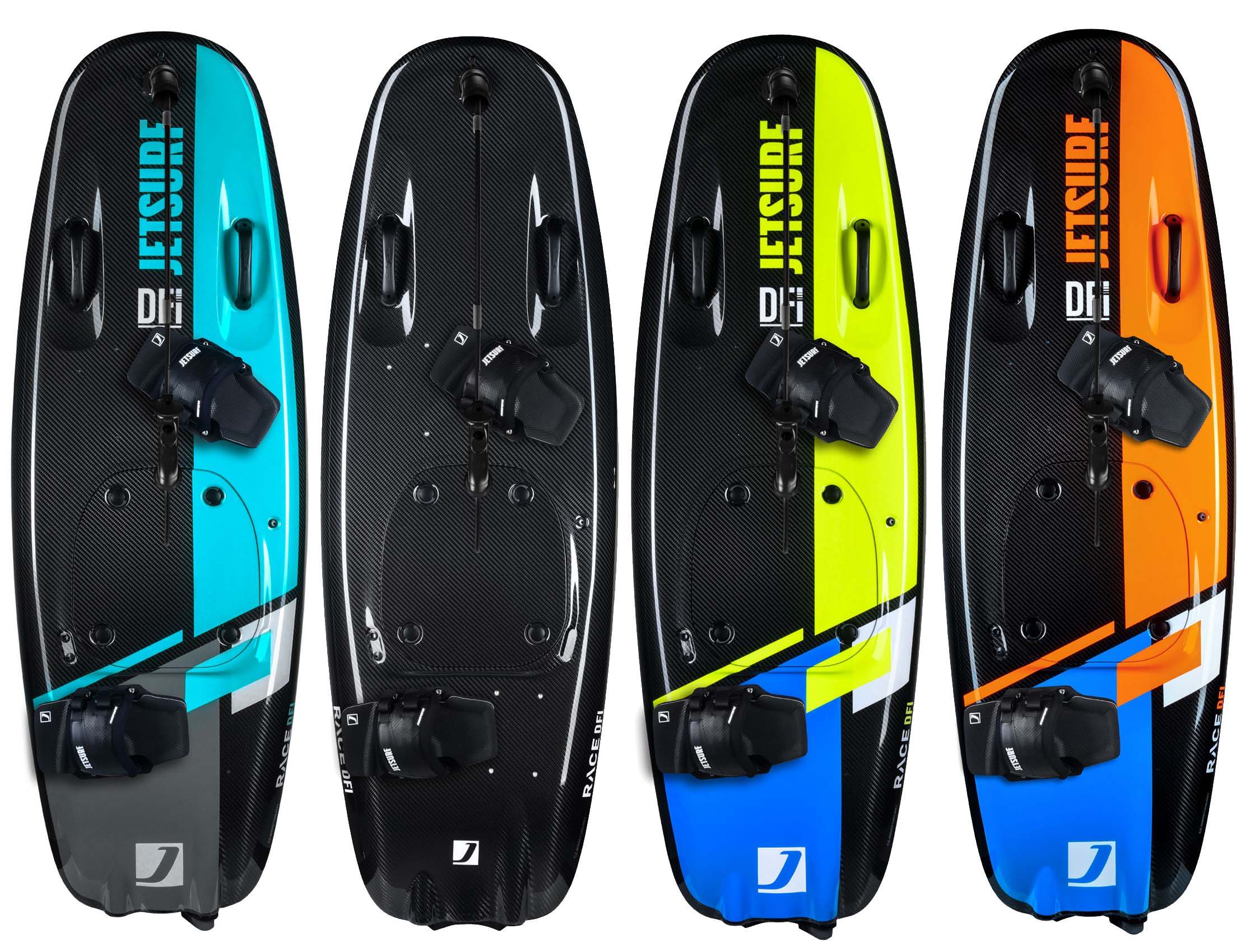 Race DFI comes in Teal Grey, Carbon Black, Fluo Yellow, Fluo Orange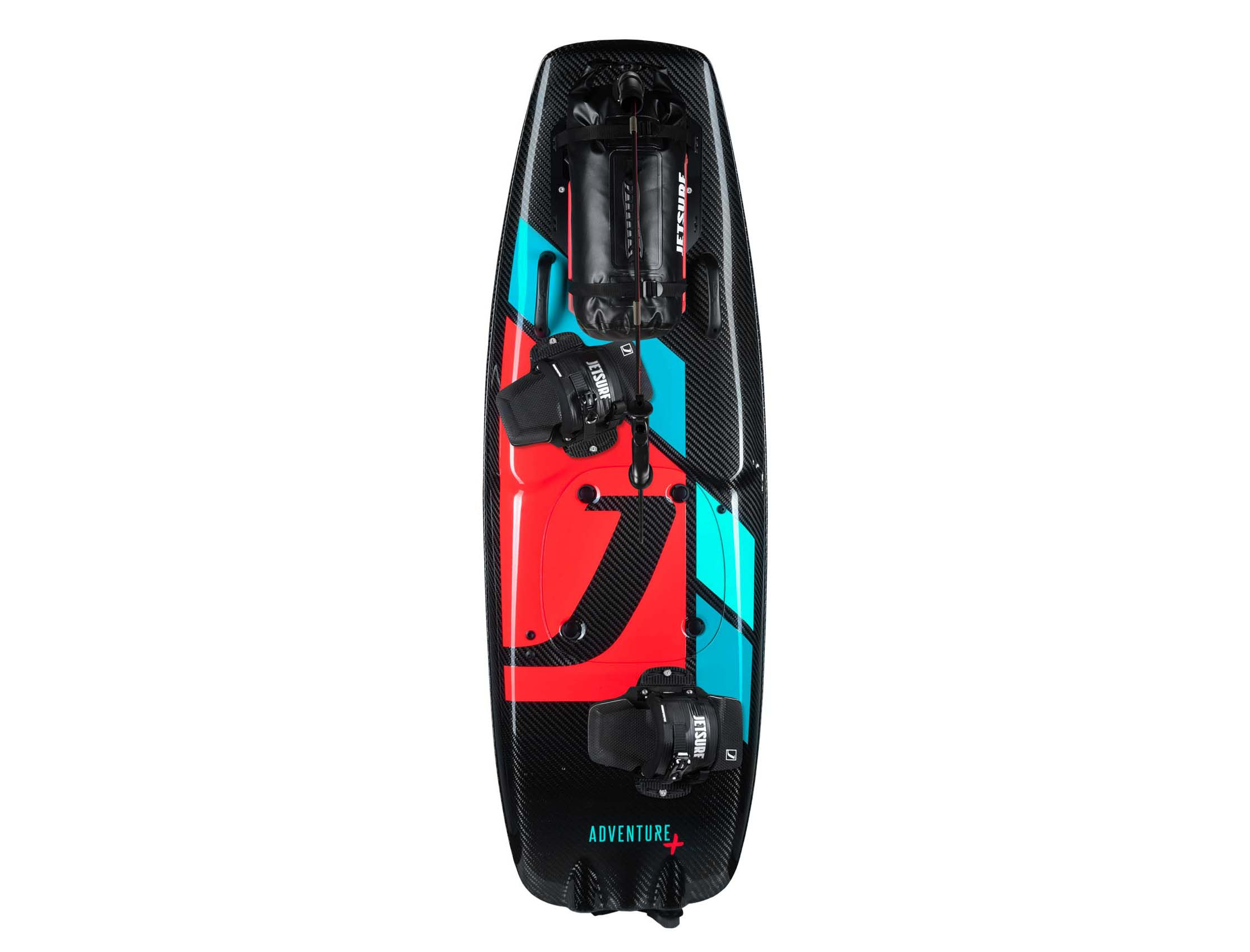 Adventure DFI PLUS comes in Fluo Red
---
New ergonomic pads and straps will make your ride on JetSurf even more comfortable for your feet.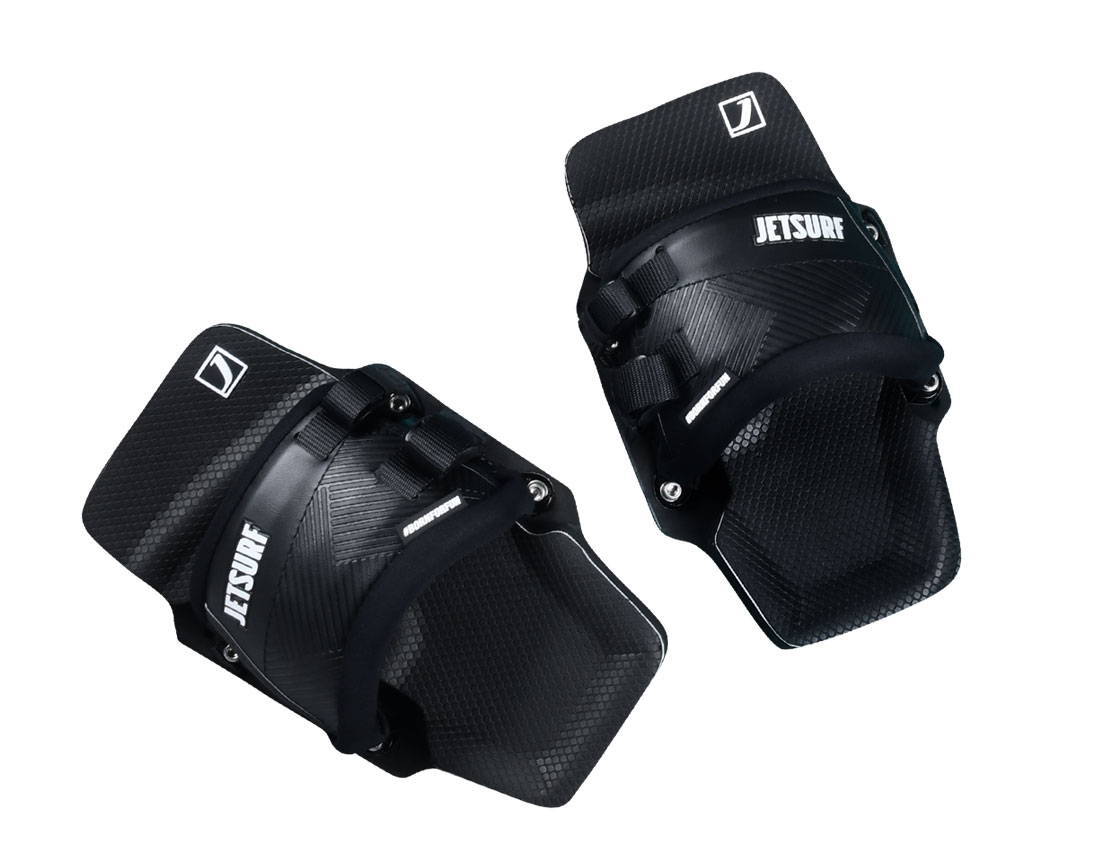 PAD FORMATORS WITH RATCHET STRAPS
We found the perfect binding setup for long-distance trips. With this setup your foots will be in maximum comfort for long time during the trip.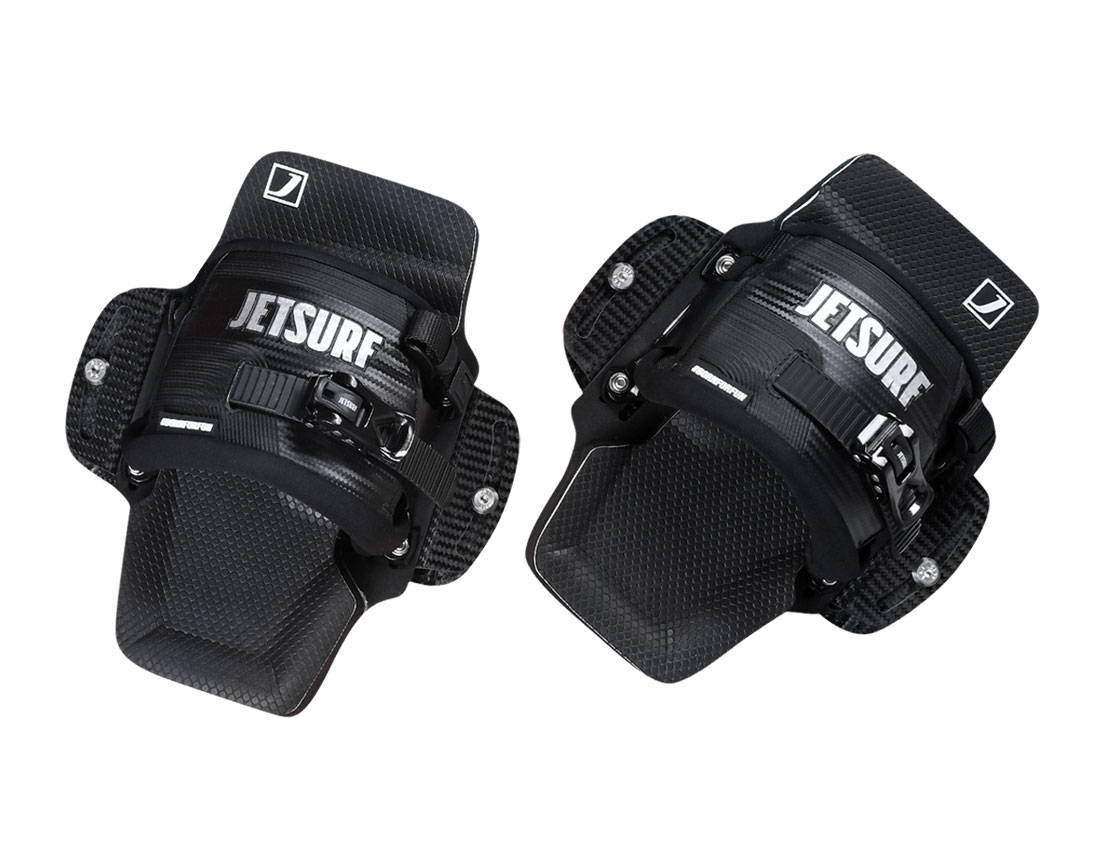 ---
LONG-DISTANCE TRIPS ACCESSORIES
The Race DFI board was designed for pure thrill and aggressive riding style. To keep a perfect weight distribution, the board does not contain any Adventure accessories.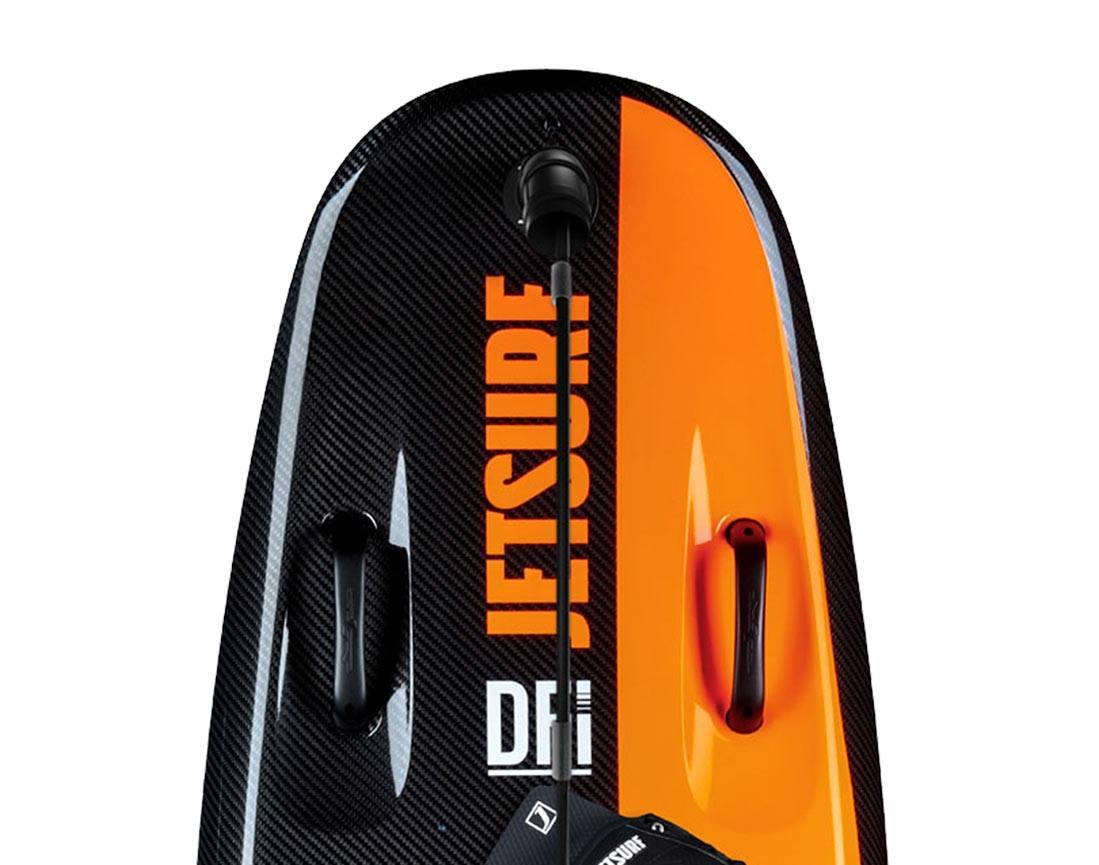 The Adventure Rack, Waterproof duffel, and External fuel tank are included in the Adventure DFI PLUS board. Enjoy long-distance trips!
---
The Race DFI board features more rounded shape of the hull. This allows you to take sharp turns, jump on waves, and enjoy aggressive ride around the race track. The Race DFI board is a perfect fit for intermediate riders.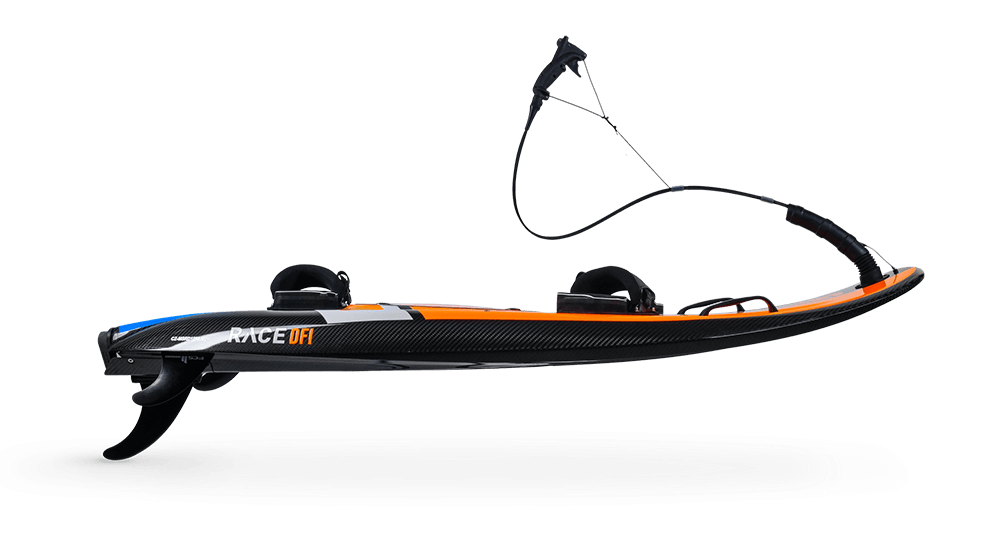 STABILITY & LONG-DISTANCE TRIPS
The Adventure DFI PLUS features a squared shape of the hull. This makes the board more stable and easy to learn. Enjoy long-distance trips or teach your children how to ride to coolest motorized watercraft. You choose!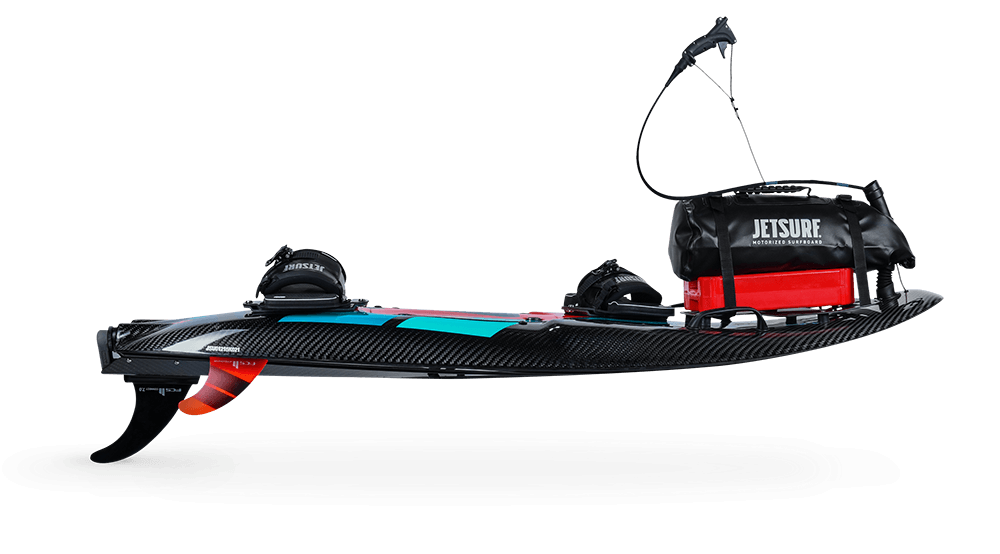 ---
The Race DFI board comes with a standard JetSurf board bag with back straps. Carrying the board around the beach could not be easier.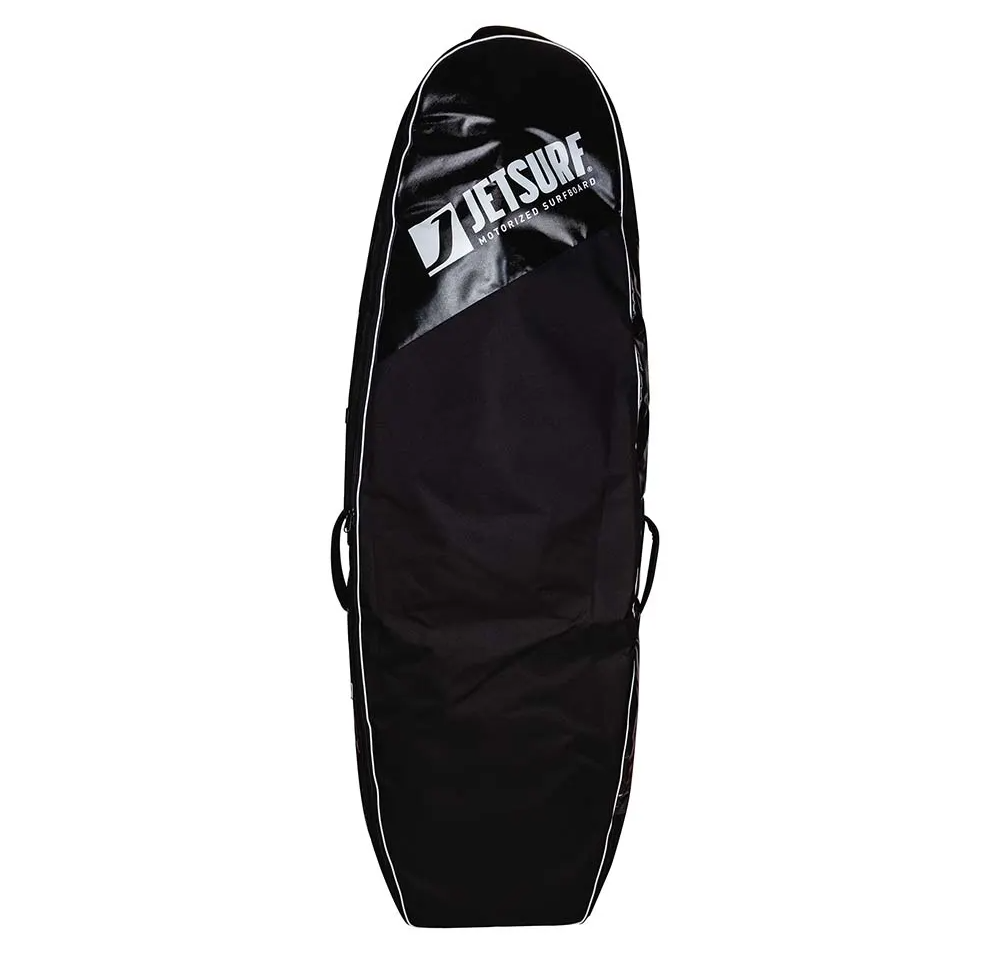 The Adventure DFI PLUS comes with an enhanced and more solid JetSurf bag with wheels. Perfect choice when traveling with the board in a plane. This bag does not contain back straps.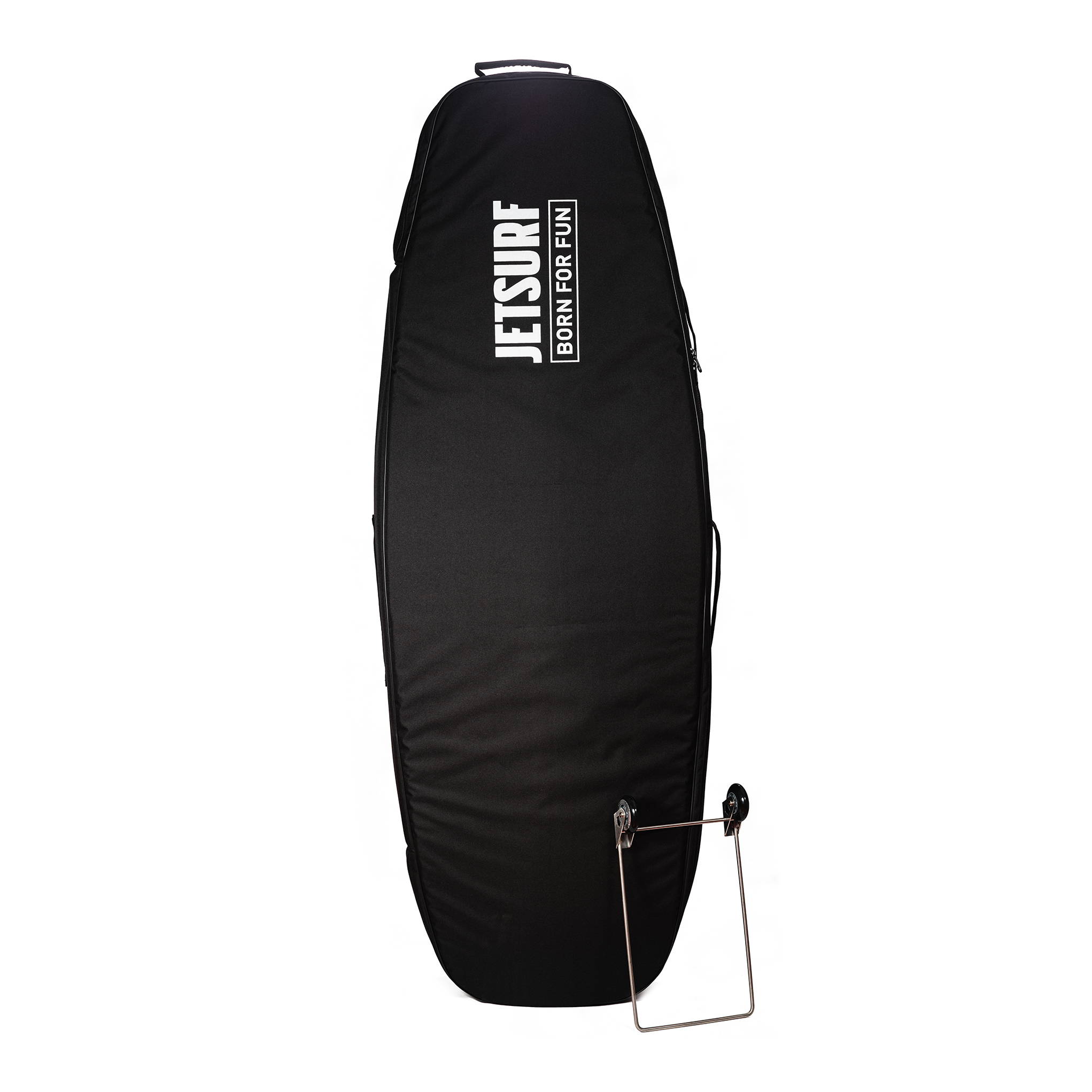 ---
The Alternator is not part of the Race DFI board. The alternator currently can't be purchase as a separate spare part. No worries, the board battery still gives you some 3-4 hours of cruising time.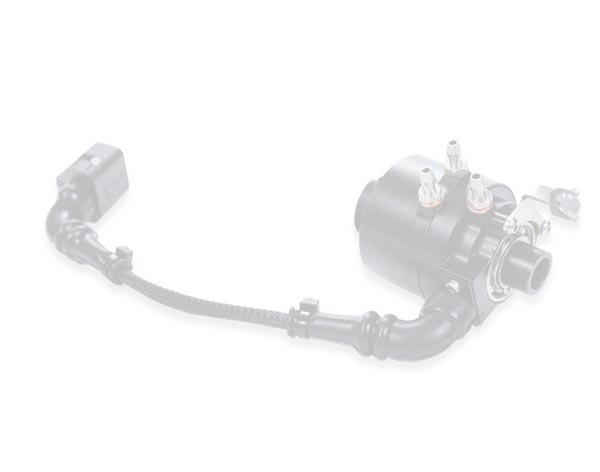 Charging the board will no longer limit you. The smallest and lightest alternator unit the PWC (personal watercraft) industry has ever seen takes the JetSurf board autonomy to a whole new level. Charge less, cruise more. The Alternator is included in the JetSurf Adventure DFI PLUS board price.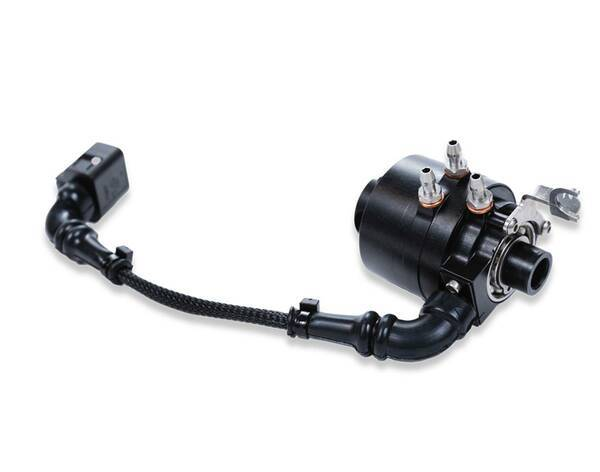 ---
Shipping and taxes not included
JETSURF ADVENTURE DFI PLUS
Shipping and taxes not included
---
ADVENTURE DFI VS RACE DFI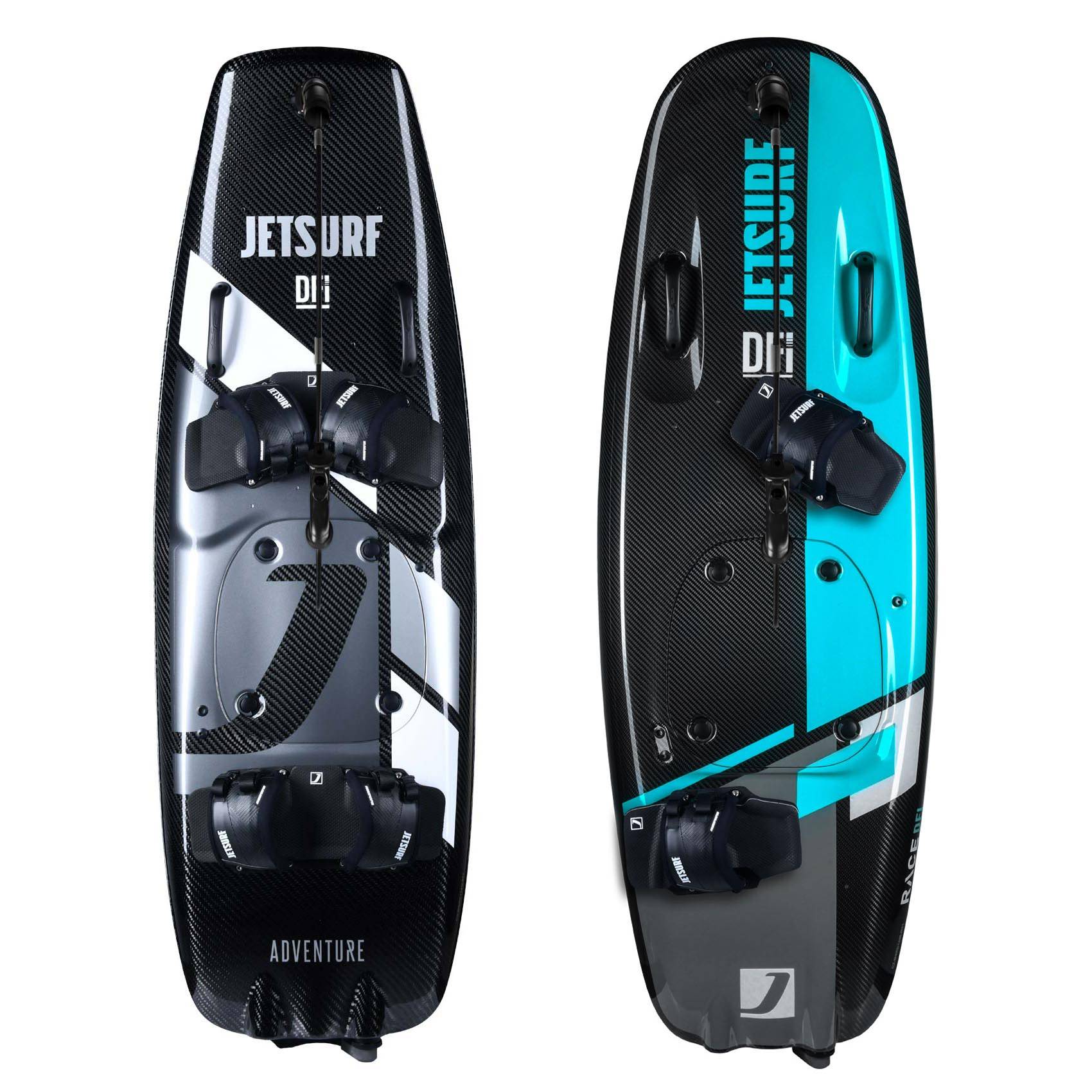 ADVENTURE DFI VS ADVENTURE DFI PLUS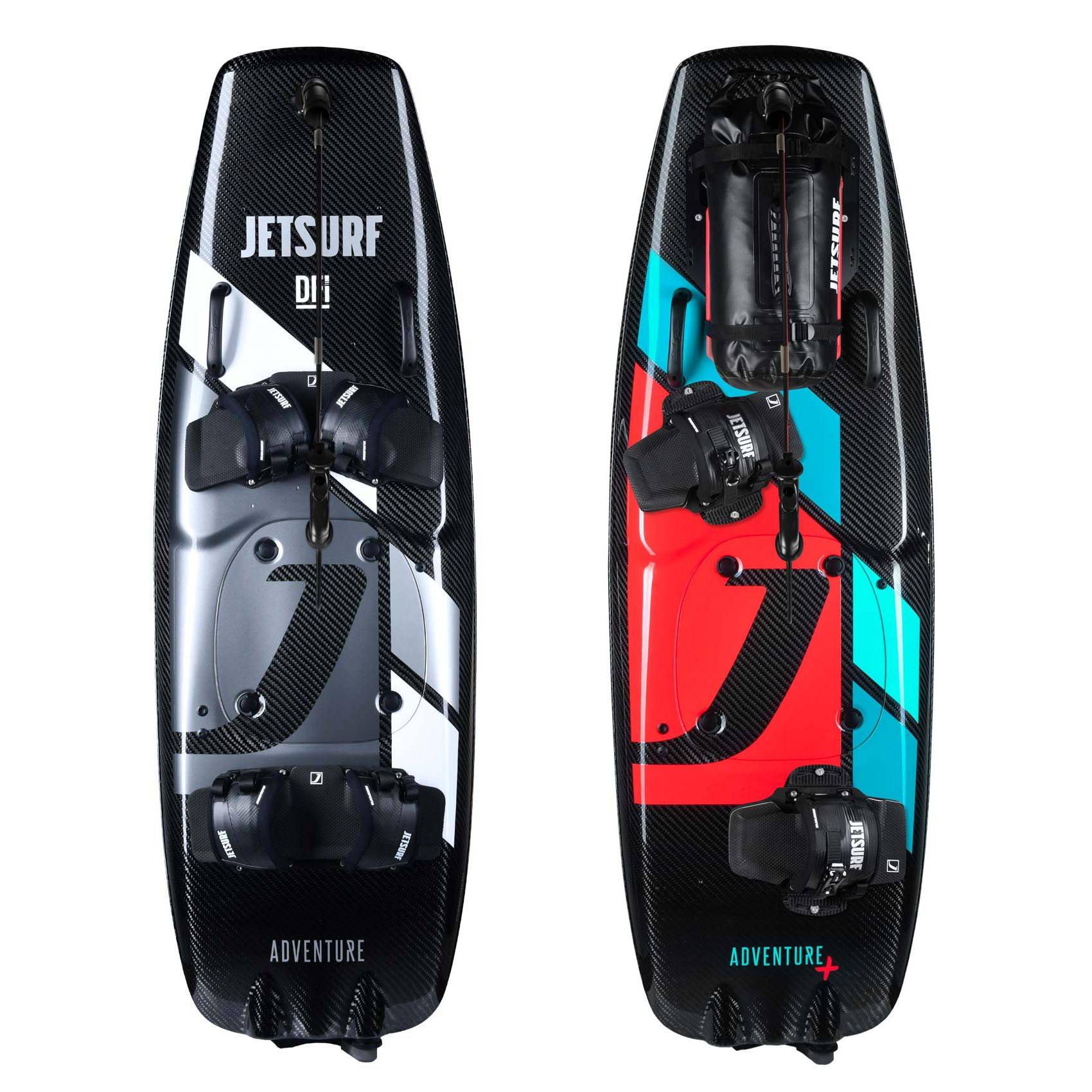 ADVENTURE DFI VS JETSURF ELECTRIC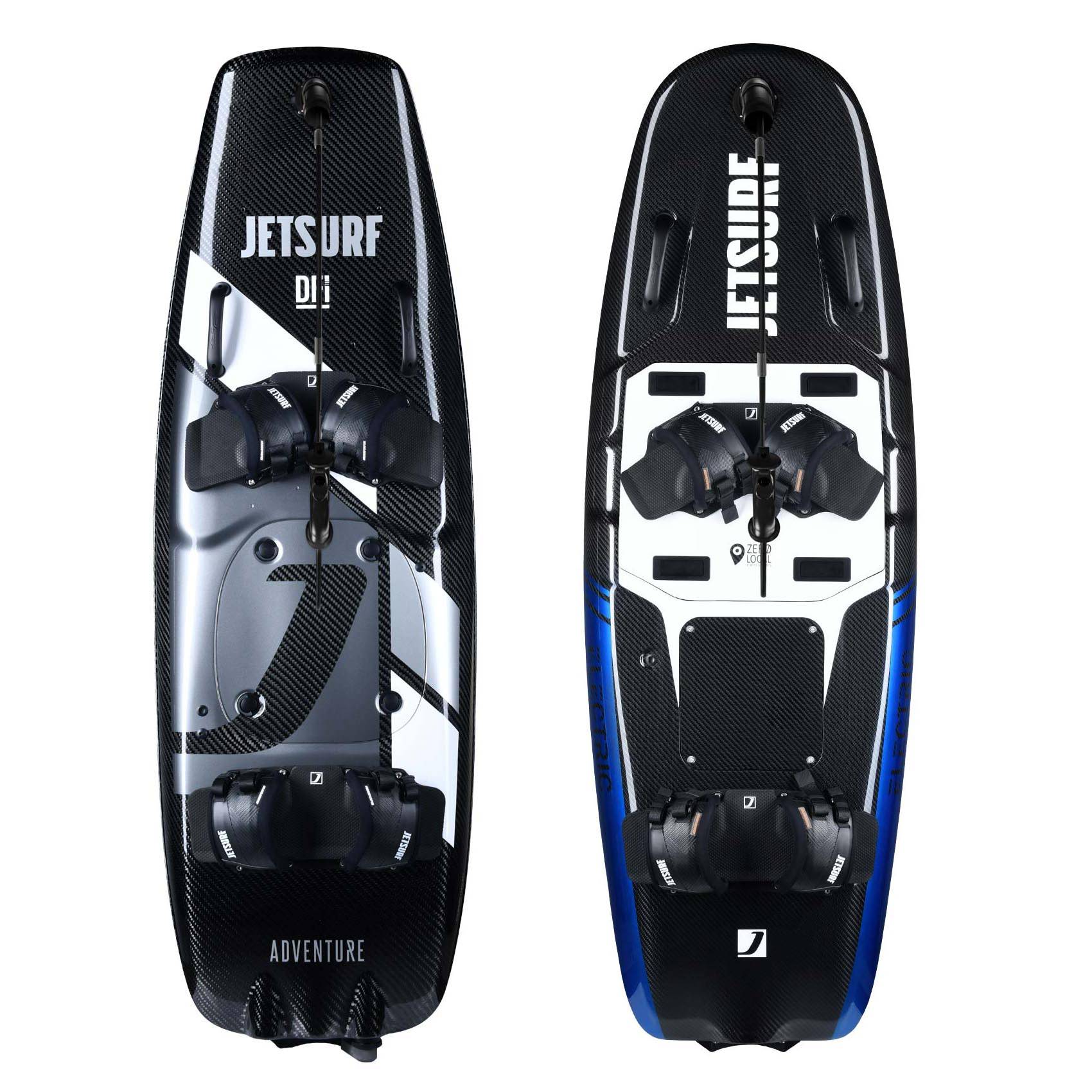 RACE DFI VS JETSURF ELECTRIC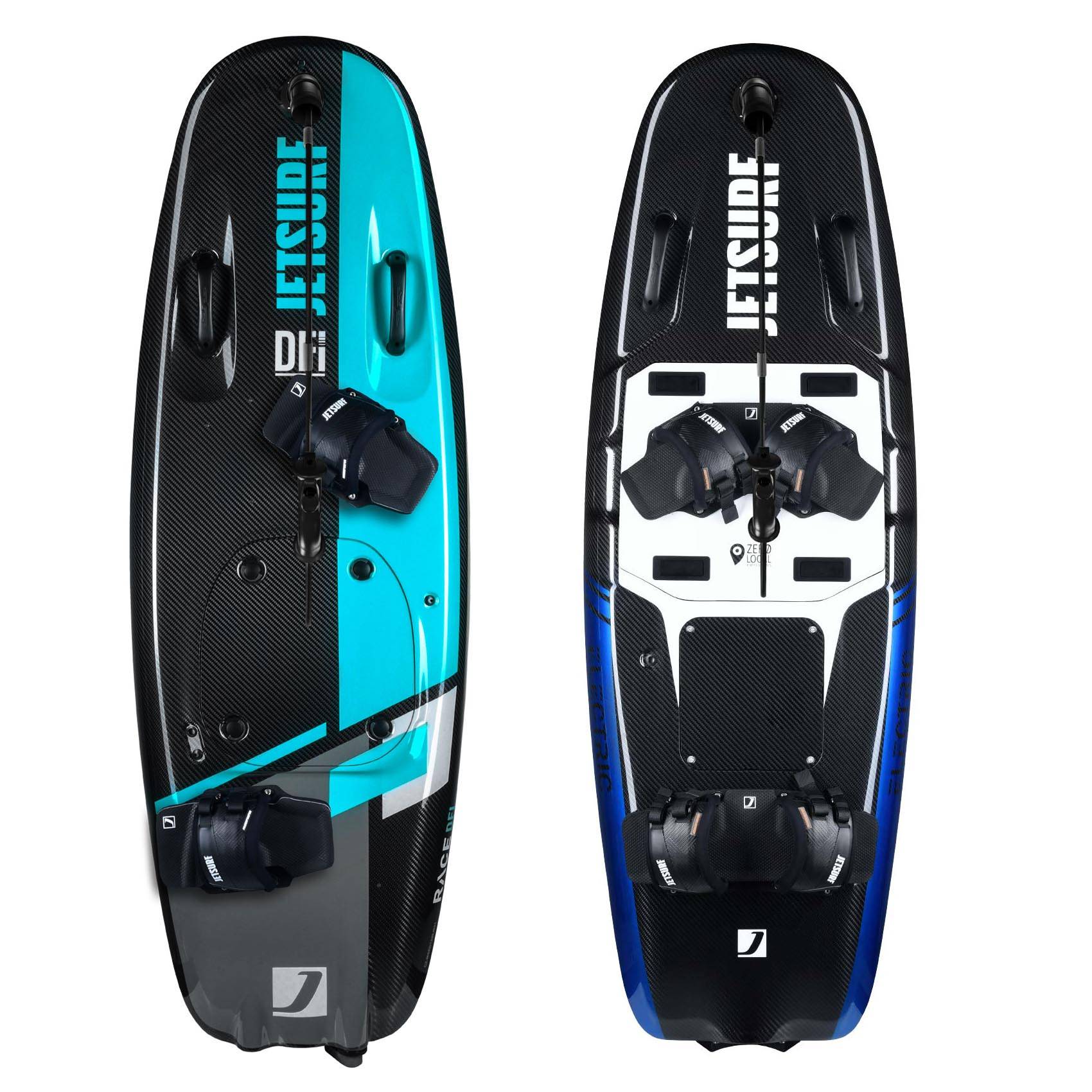 ADVENTURE DFI VS TITANIUM DFI