---
ADVANCED DESIGN & TECHNOLOGY
---
JETSURF Race model is intended for fast turning and agile maneuverability on the water surface. More curved hull shape allows riders to enjoy sporty feeling riding this craft.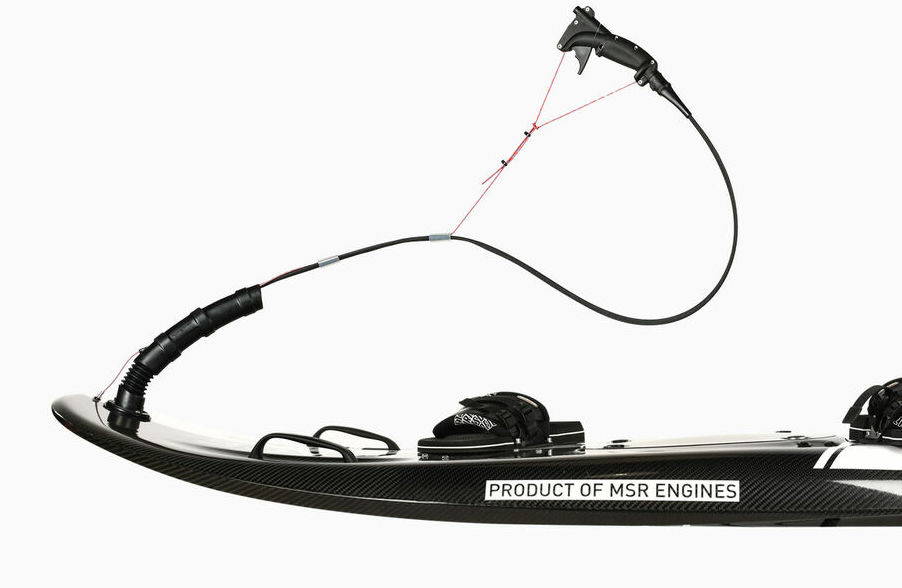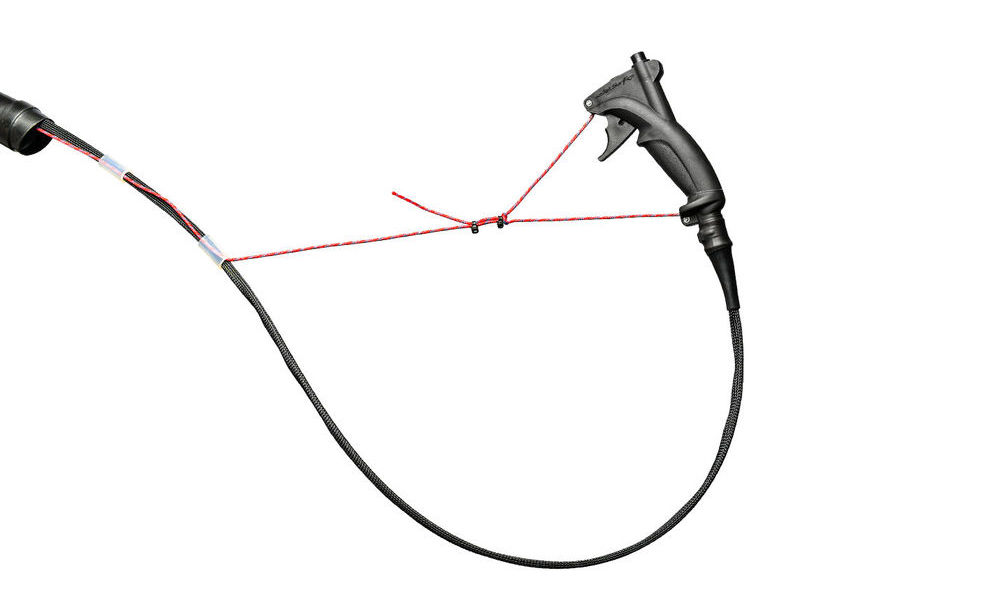 CONTROL SPEED AND BALANCE IN YOUR HAND
---
Acceleration, speed, balance, - it's all in your hand. The JETSURF control handle serves for starting the board, throttle acceleration and makes a good stability point at any stage of your riding level.
2 STROKE 100 CC ENGINE DFi

---
Since 2010, MSR ENGINES company has been developing the most advanced motorized surfboard in the world. Tested in the toughest conditions such as big waves, various water surfaces and high performance racing series in MotoSurf WorldCup, JETSURF Motorized Surfboard ® is coming with the latest direct fuel injection motor that brings motosurfing world to a whole new perspective.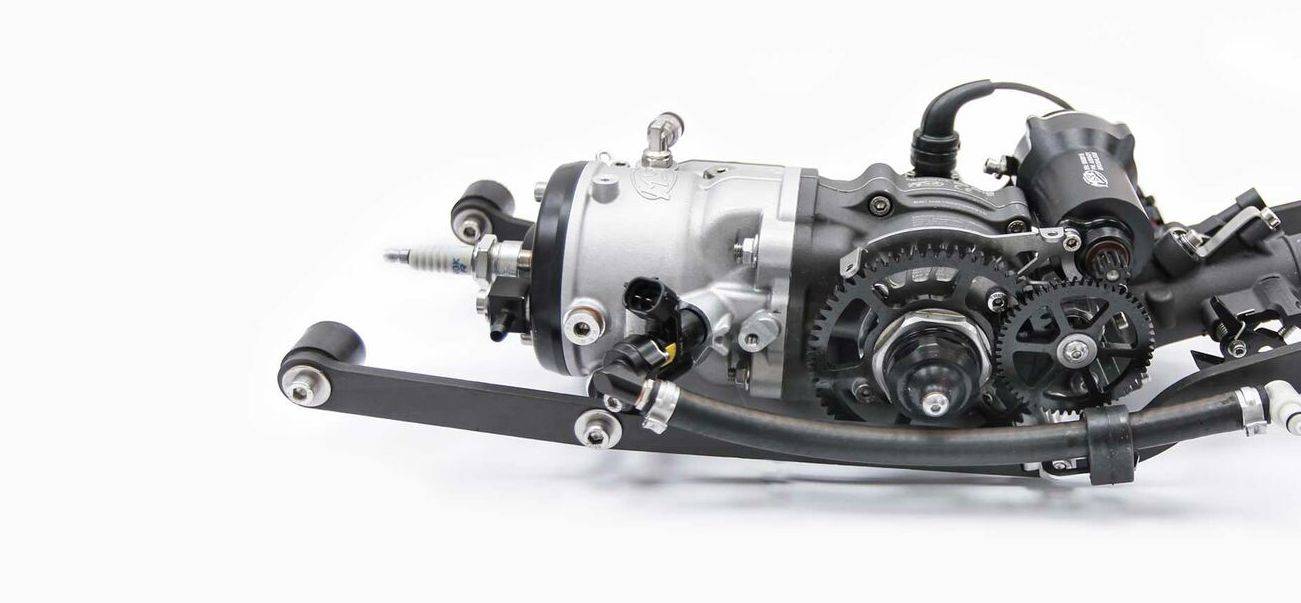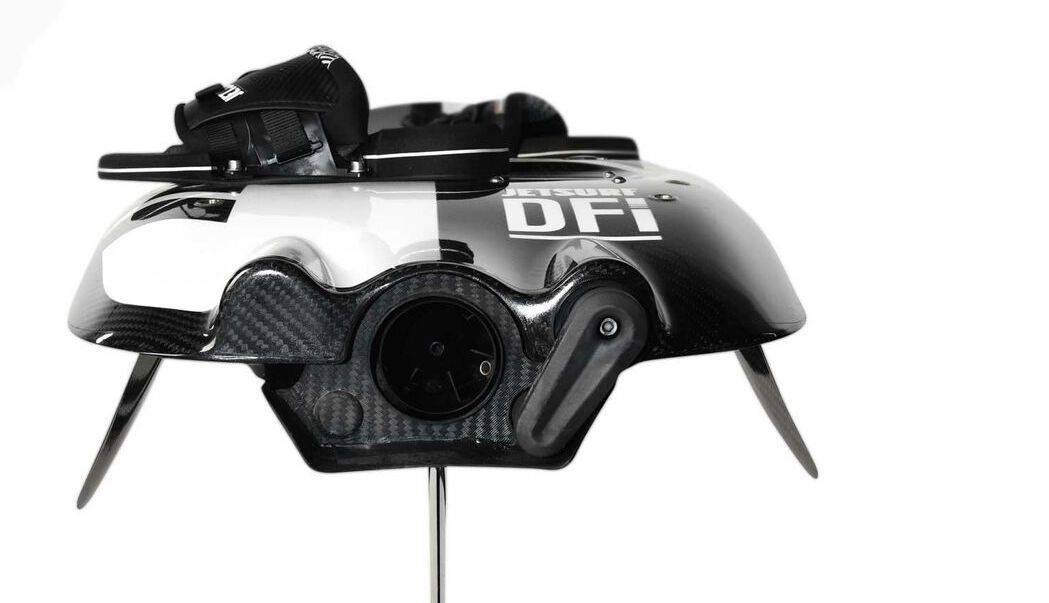 ---
JETSURF boards are available in two different hull shapes. While Sport and Adventure aims on stability in cornering, Race and Race Titanium more curved hulls give enough traction and confidence for faster turning with shorter turning radius.
---
The ergonomic straps and footpads made of specialized memory foam connect the riders to the boards, allowing for jumps, airs, grabs and even flips. The straps are placed for ideal weight distribution on the board making it nearly impossible to slip off the board.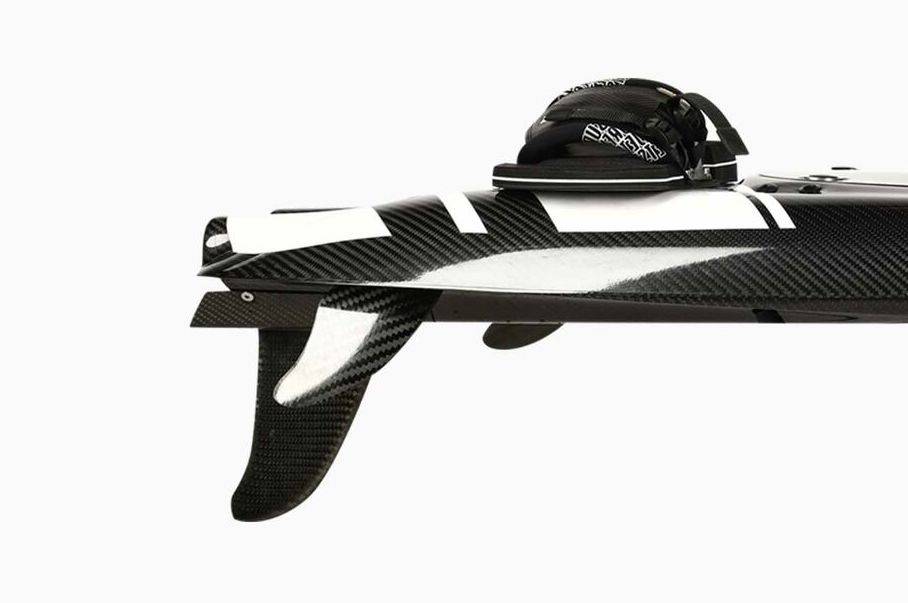 ---
JETSURF always remembers about environment. Low CO emission engine and recommended 1:50 oil/fuel mixture ratio secure only 63,4 grams of CO emission impact.
| | |
| --- | --- |
| | |
| | Carbon fiber; Axial flow; single stage |
2 stroke engine NG 100 DFI

Unleaded 95 + full synthetic 2 stroke racing oil