COMPARE RACE DFI VS TITANIUM DFI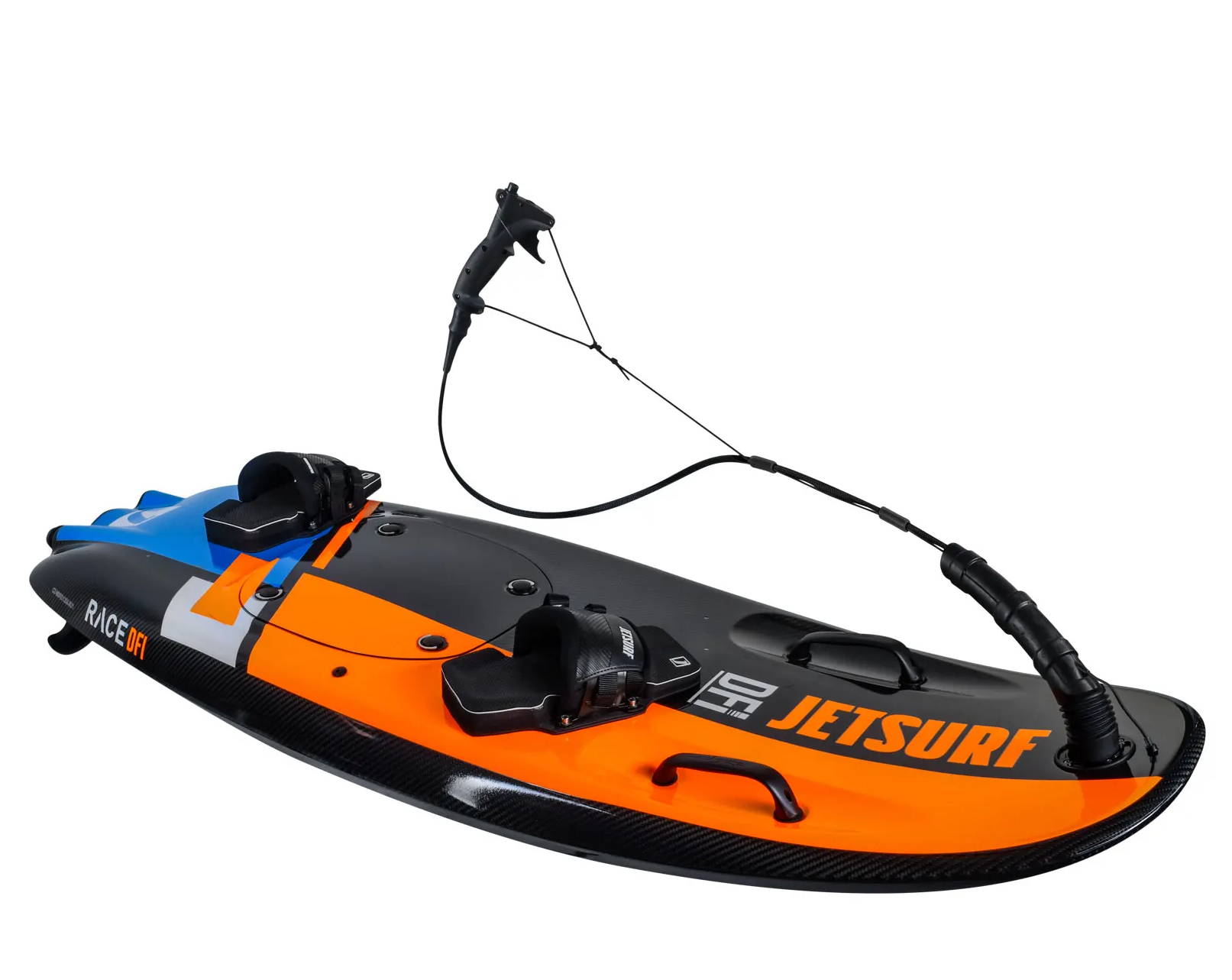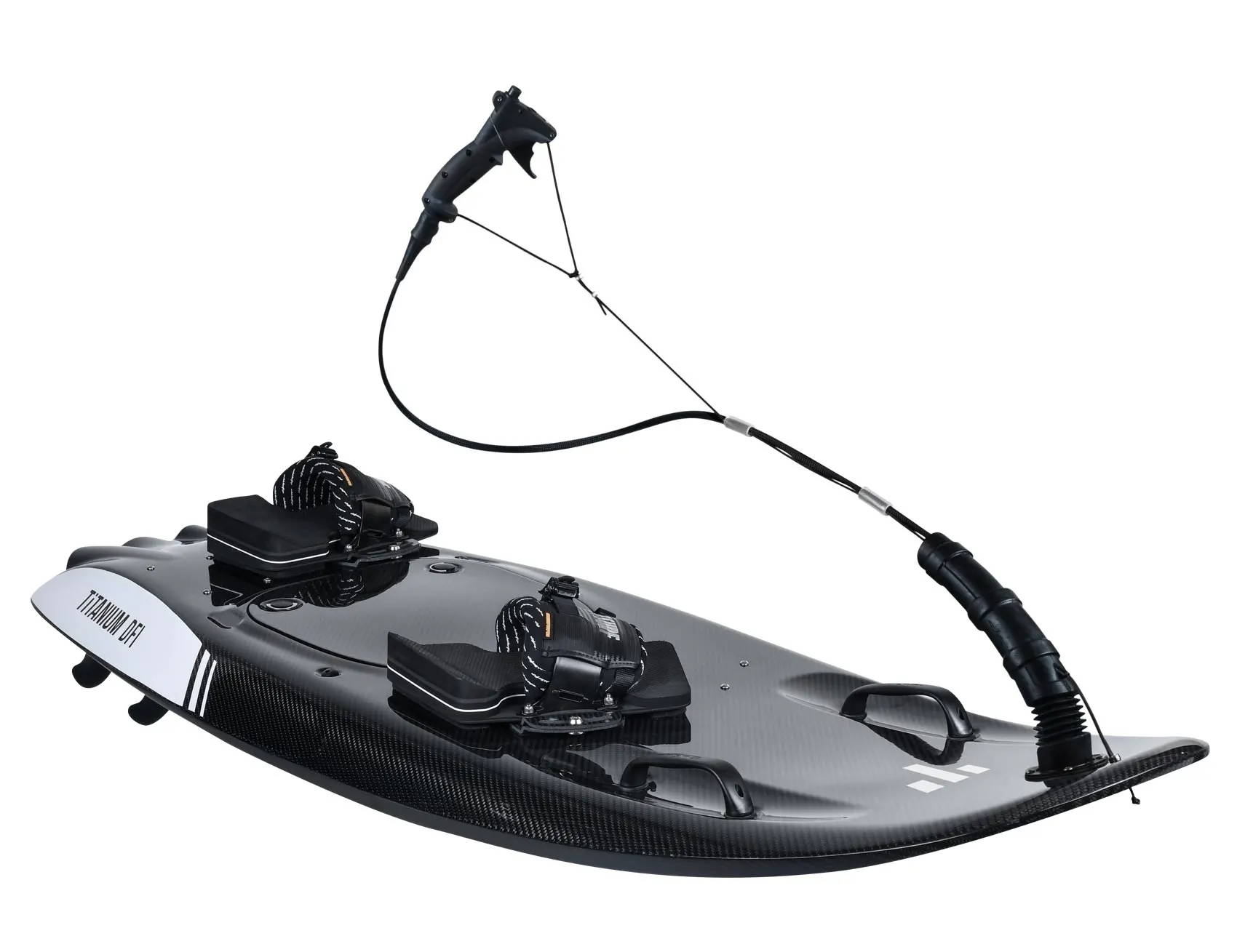 ---
BASIC TECHNICAL SPECIFICATION
| | |
| --- | --- |
| | |
| | |
| | |
| | |
| | Unleaded 95 + full synthetic 2 stroke racing oil |
| | |
| | |
| CRUISING RANGE ON ONE TANK | 60 minutes at full throttle |
| | |
| --- | --- |
| | |
| | |
| | |
| | |
| | Unleaded 95 + full synthetic 2 stroke racing oil |
| | |
| | |
| CRUISING RANGE ON ONE TANK | 40 minutes at full throttle |
---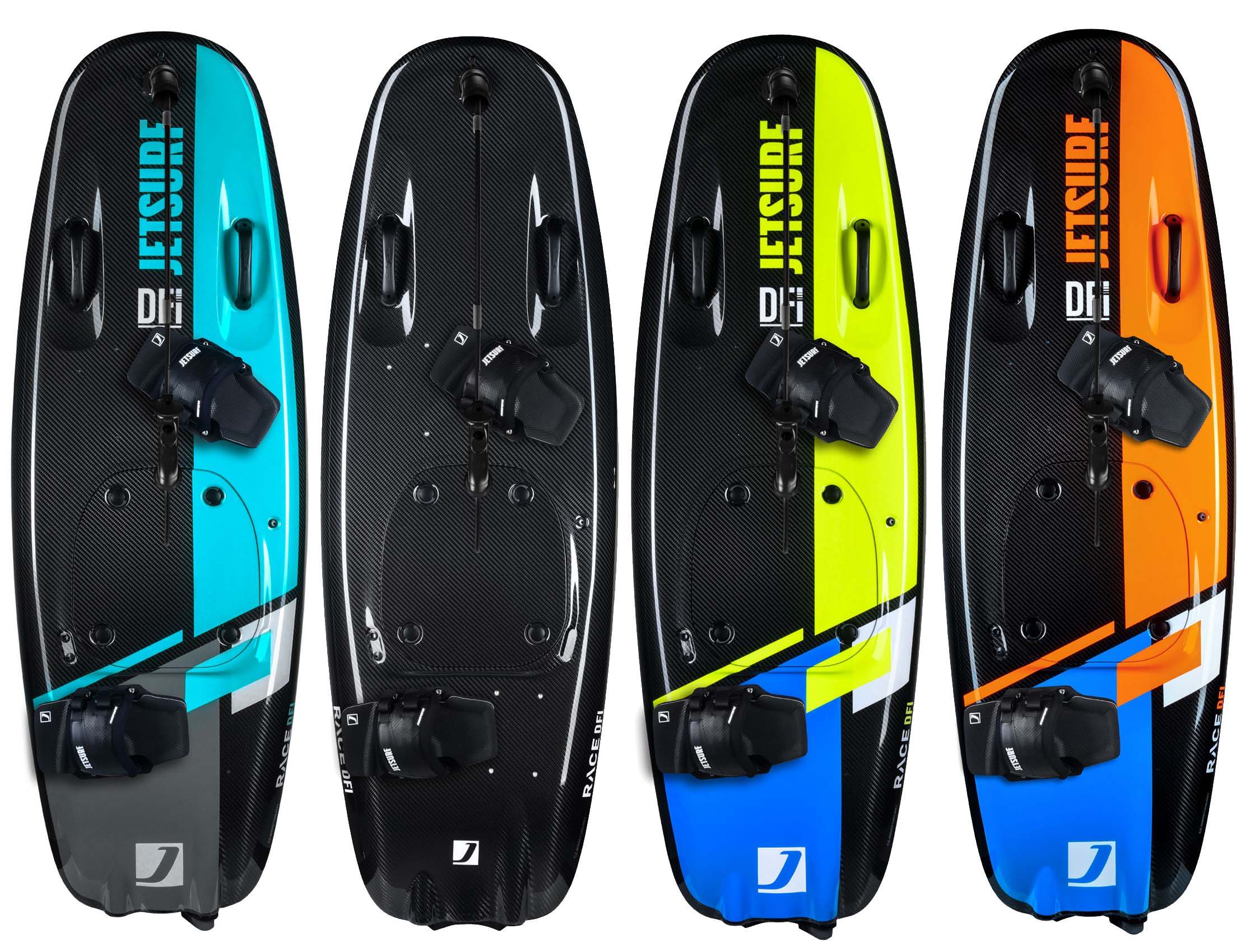 The Race DFI board comes in Teal Grey, Carbon Black, Fluo Yellow, Fluo Orange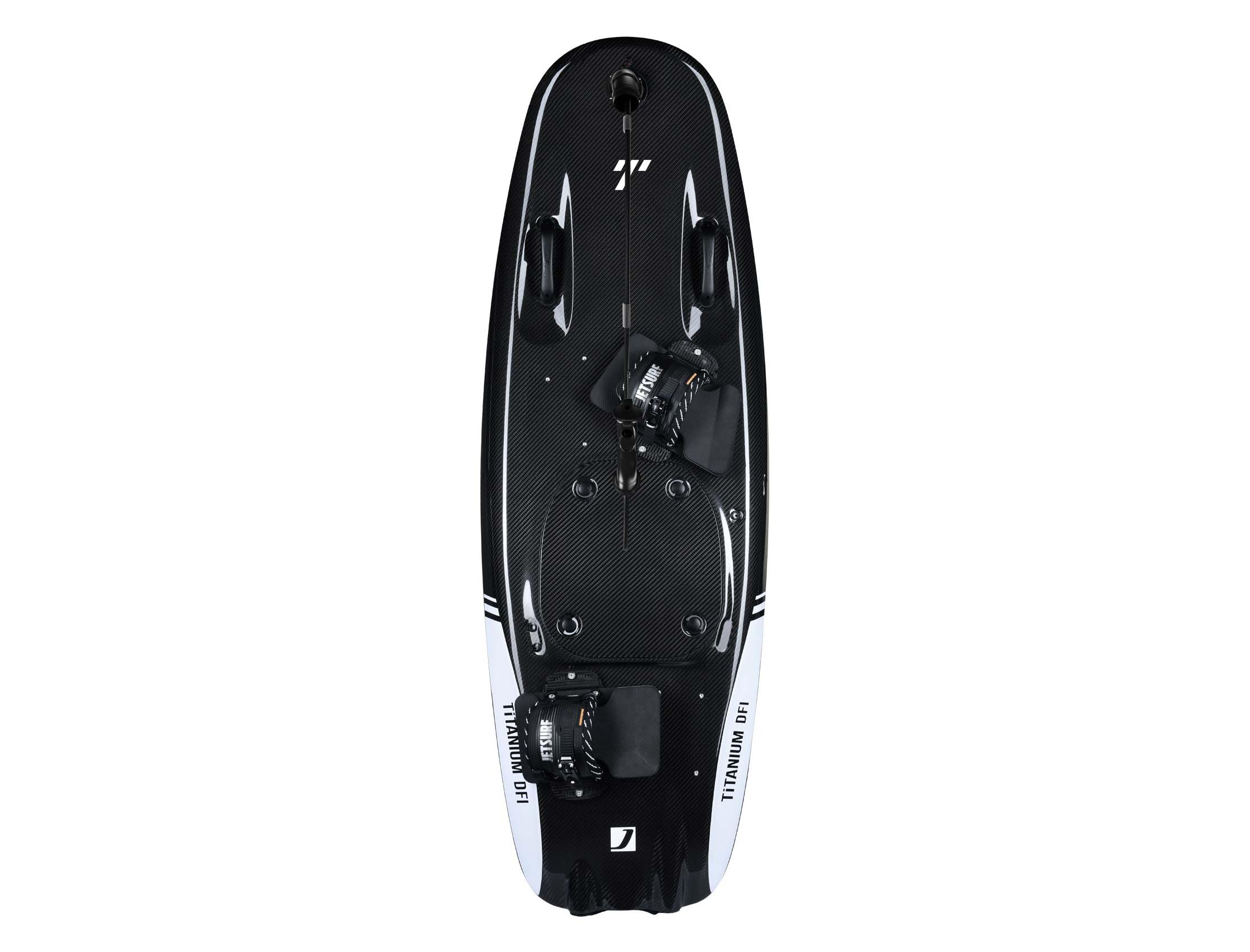 The Titanium DFI board comes in Carbon Black
---
New ergonomic pads and straps will make your ride on JetSurf even more comfortable for your feet.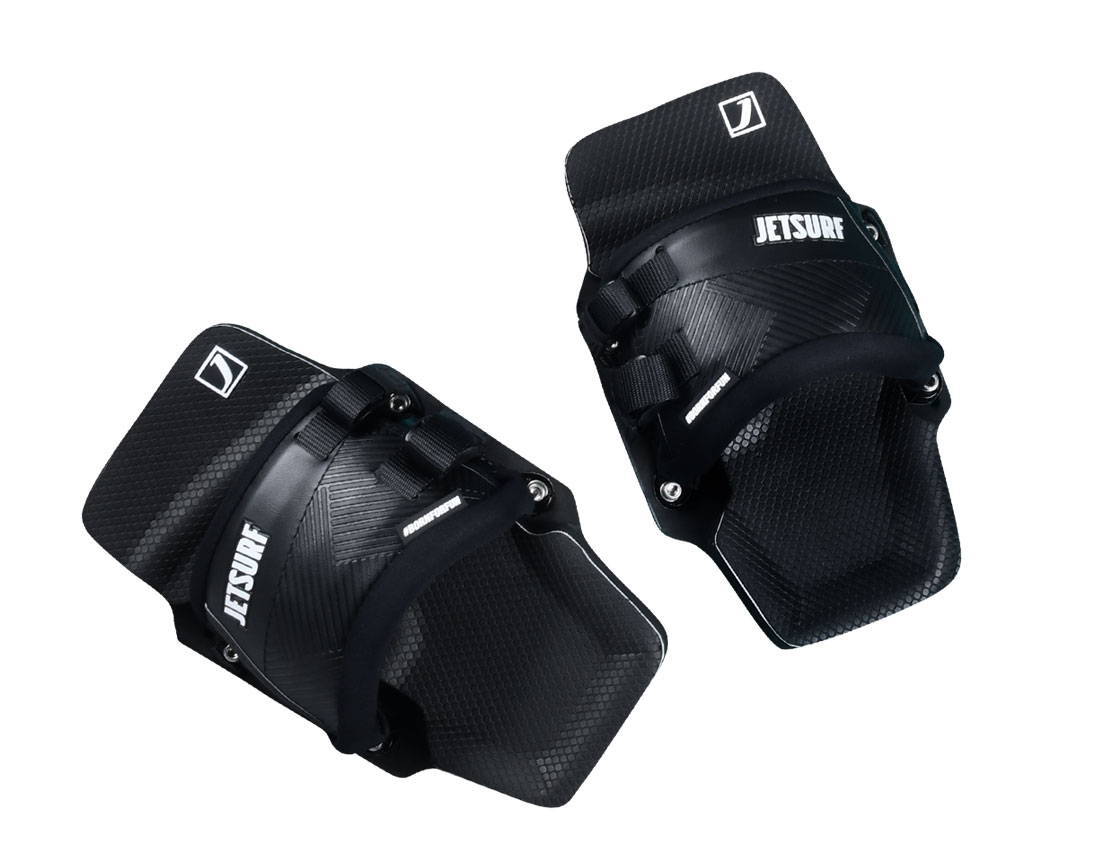 HEEL-UP PADS WITH PAD FORMATORS & RATCHET STRAPS
The ergonomic straps and footpads made of specialized memory foam connect the riders to the boards, allowing for jumps, airs, grabs and even flips. The straps are placed for ideal weight distribution on the board making it nearly impossible to slip off the board.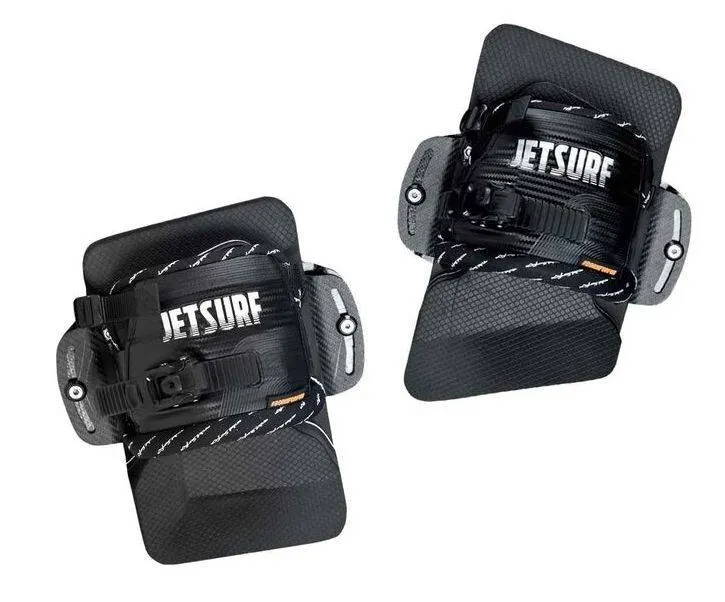 ---
2 STROKE 100 CC ENGINE DFI
Tested in the toughest conditions such as big waves, various water surfaces and high performance racing series in MotoSurf WorldCup, JETSURF Motorized Surfboard ® is coming with the latest direct fuel injection motor that brings motosurfing world to a whole new perspective.

In combination with a standard exhaust, the engine gives 7.2 kW of pure power.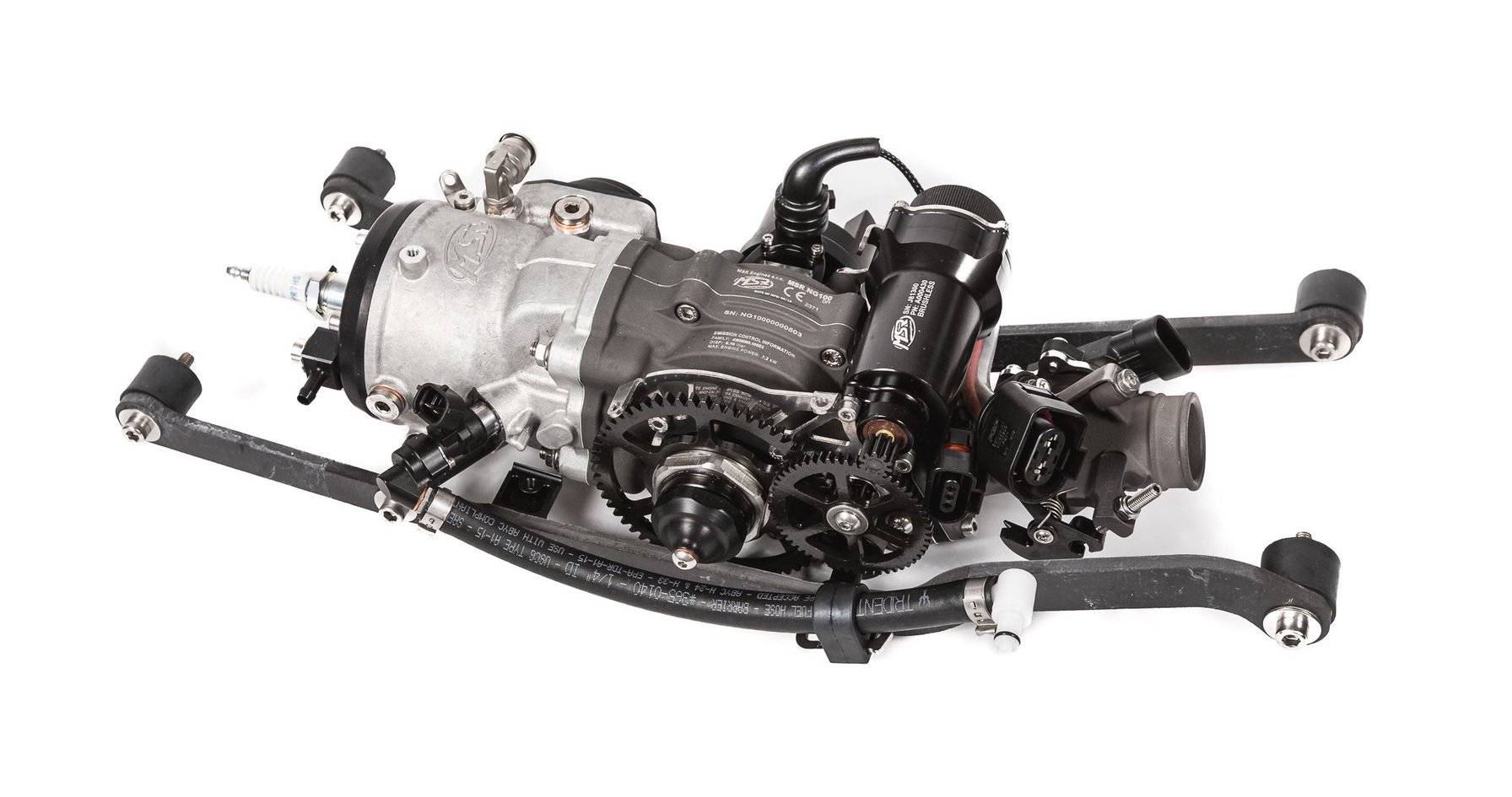 2 STROKE 100 CC ENGINE DFI WITH TITANIUM EXHAUST
The most reliable and powerful engine the motorized surfing industry has ever seen combined with the most powerful Titanium exhaust.
The engine gives 11.2 kW of pure power.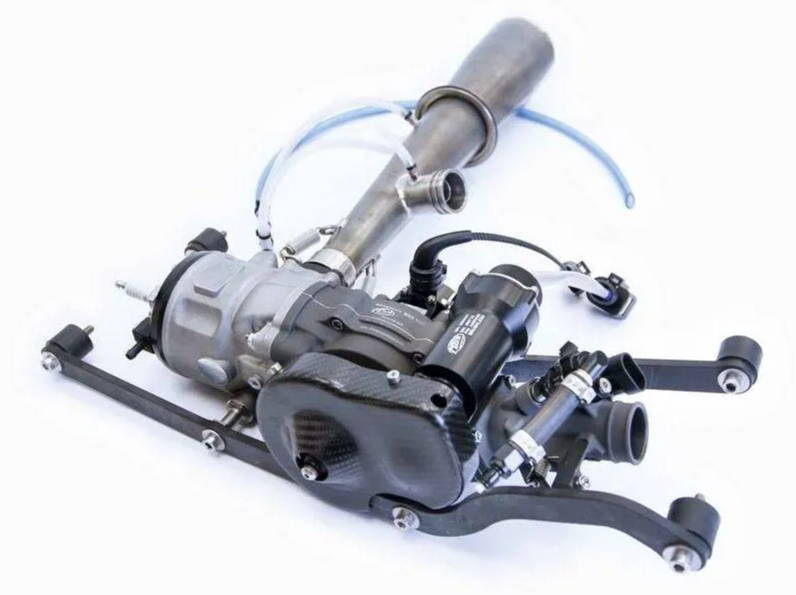 ---
The Race DFI board features the proven rounded shape of the hull. This allows you to take sharp turns, jump on waves, and enjoy aggressive ride around the race track. The Race DFI board is a perfect fit for intermediate riders.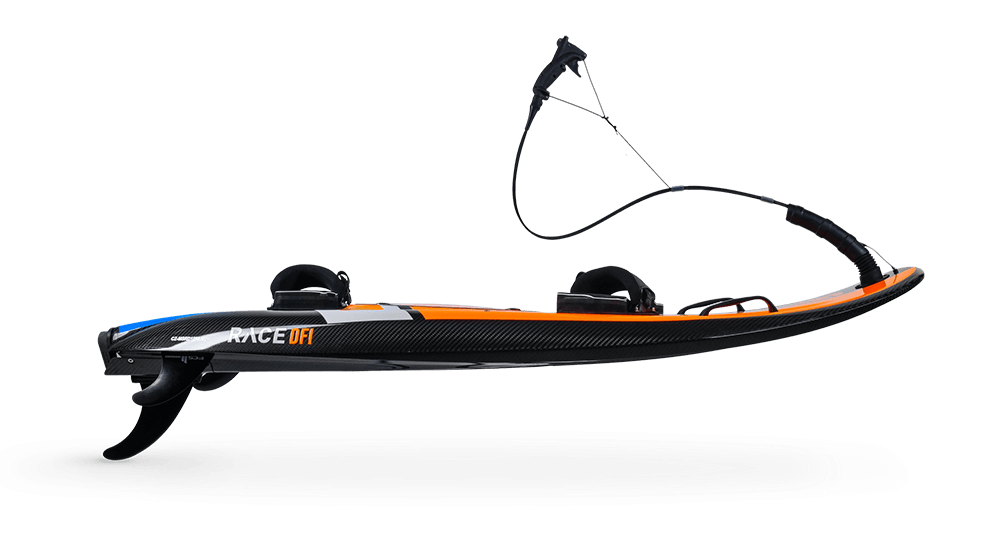 Rebuilt hull shape for even faster, sharper and more agile maneuvers on the water. Technology tested by MotoSurf World Champions. Riding experience including G-Force offers unseen characteristics within the motorized surfing industry.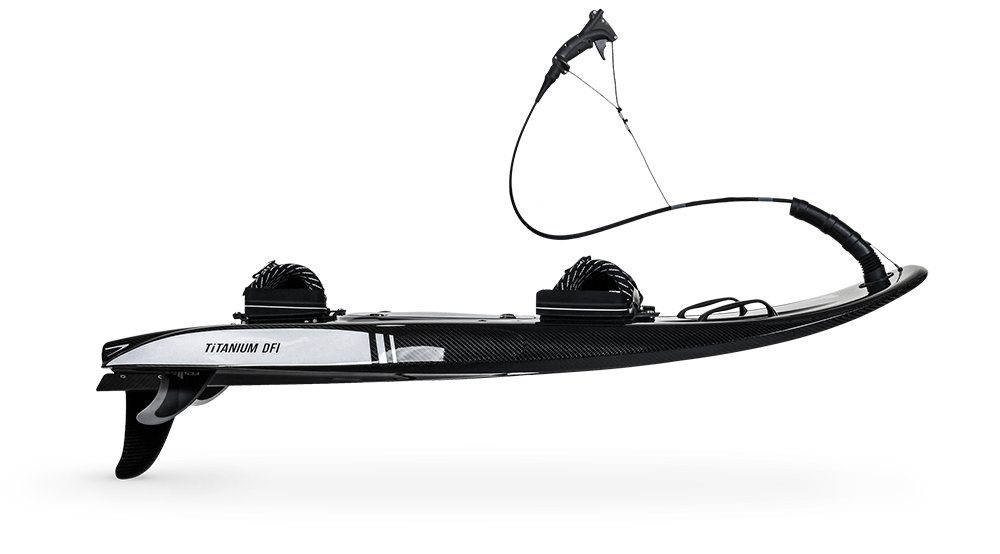 ---
The Race DFI board comes with three FCS fins. Easy fixing without screws. Click - ON / Click - OFF. The main FCS fin is interchangeable for a standard carbon main fin.
FCS FINS WITH FIN BASE ADJUSTER
The Titanium DFI board comes with two FCS side fins attached base adjusters.
The base adjuster secures the side fins convergence and position setup. This feature significantly increases possibility of customization and the riding characteristics setup for every single Titanium DFI board.

The Titanium board comes with a standard carbon main fin.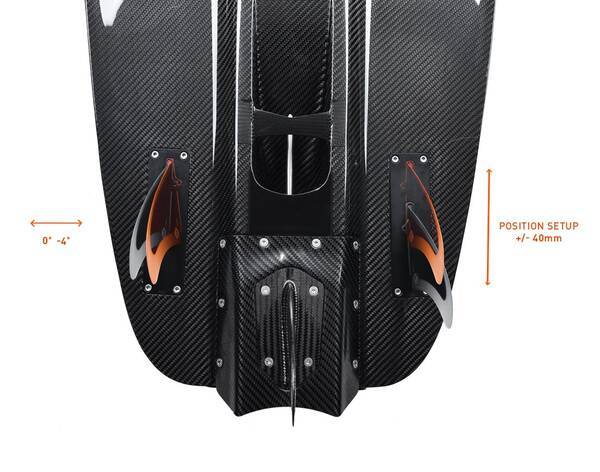 ---
The silencer is a brand new feature coming to the JETSURF model line-up. The silencer significantly reduces the noise to 59 dB.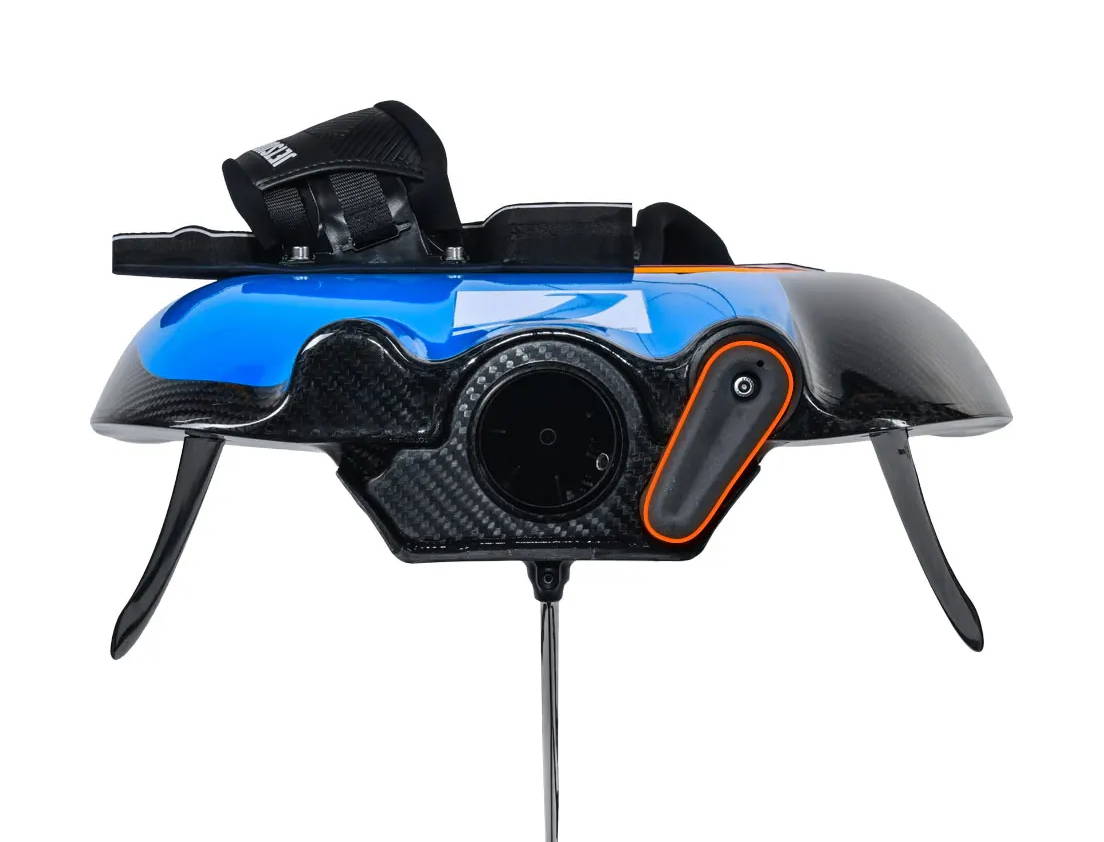 As a pure racing machine, the JetSurf Titanium DFI is build for a dramatic engine power and brutal acceleration. In order to keep the maximum performance, the Titanium DFI board comes without the silencer.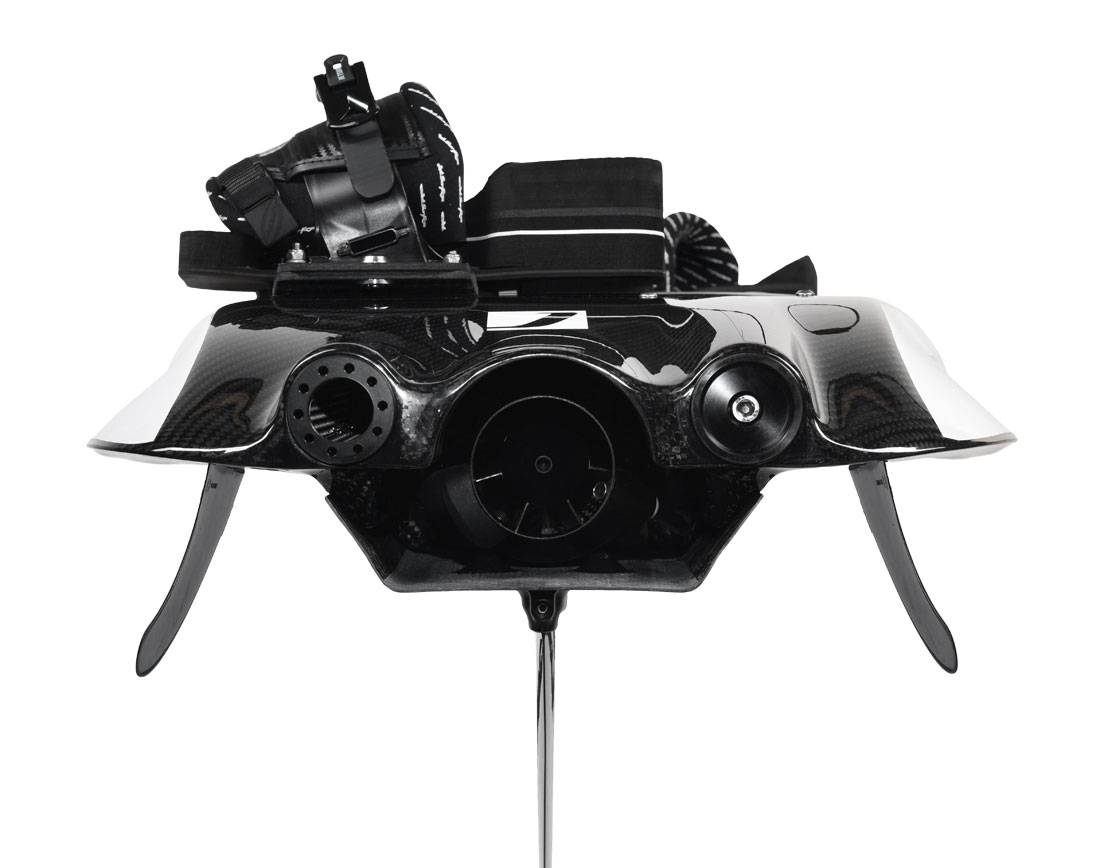 ---
Shipping and taxes not included
Shipping and taxes not included
---
ADVENTURE DFI VS RACE DFI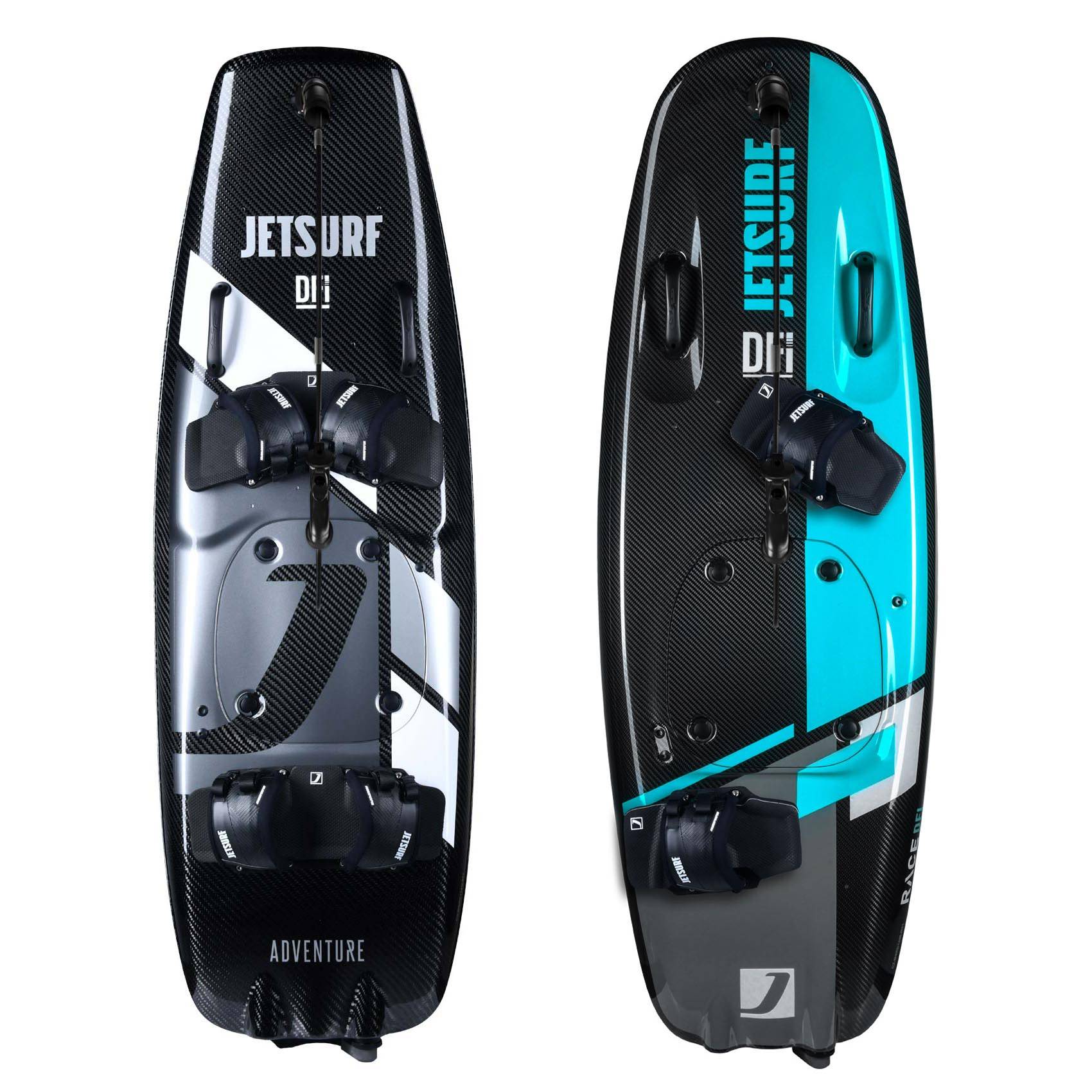 ADVENTURE DFI VS ADVENTURE DFI PLUS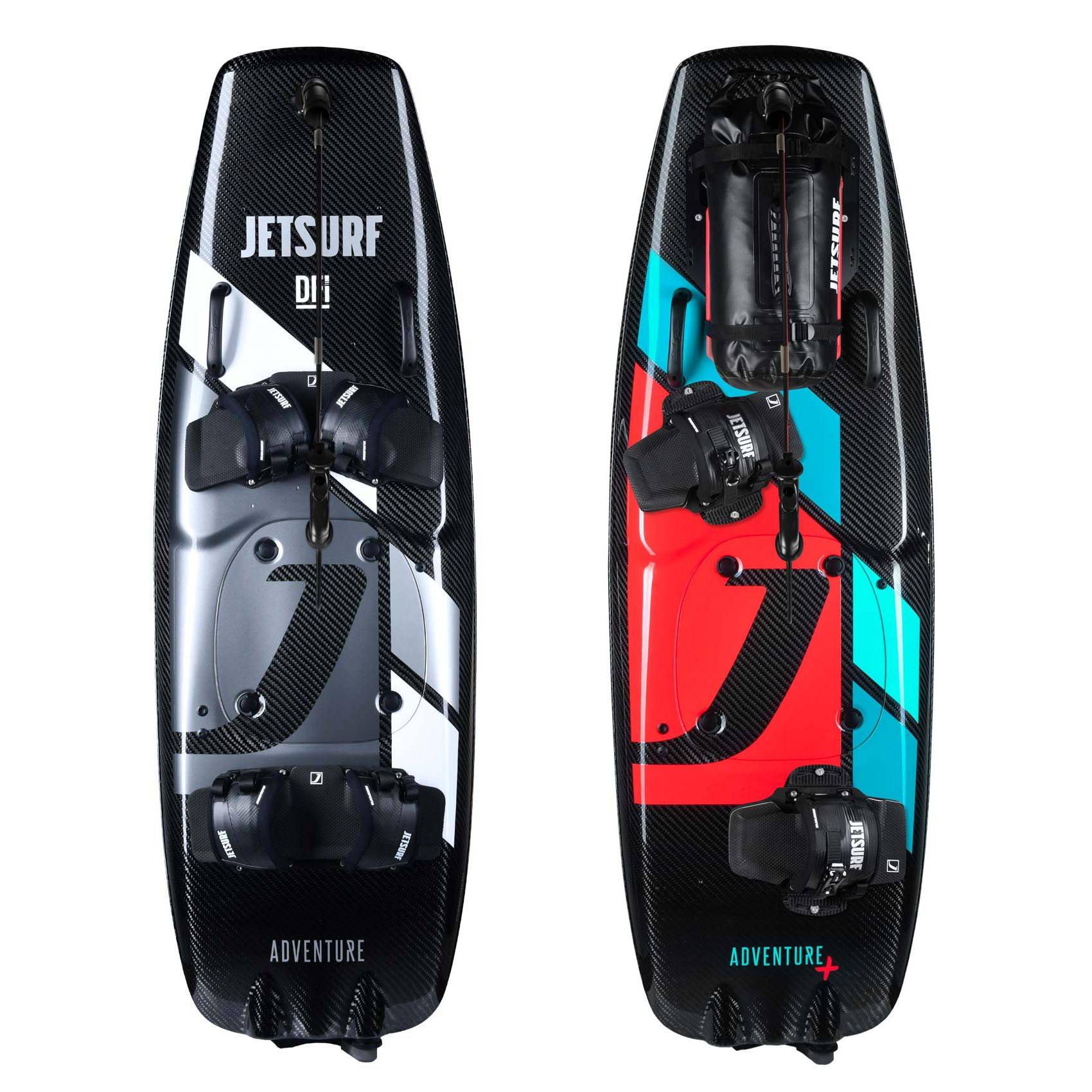 ADVENTURE DFI VS JETSURF ELECTRIC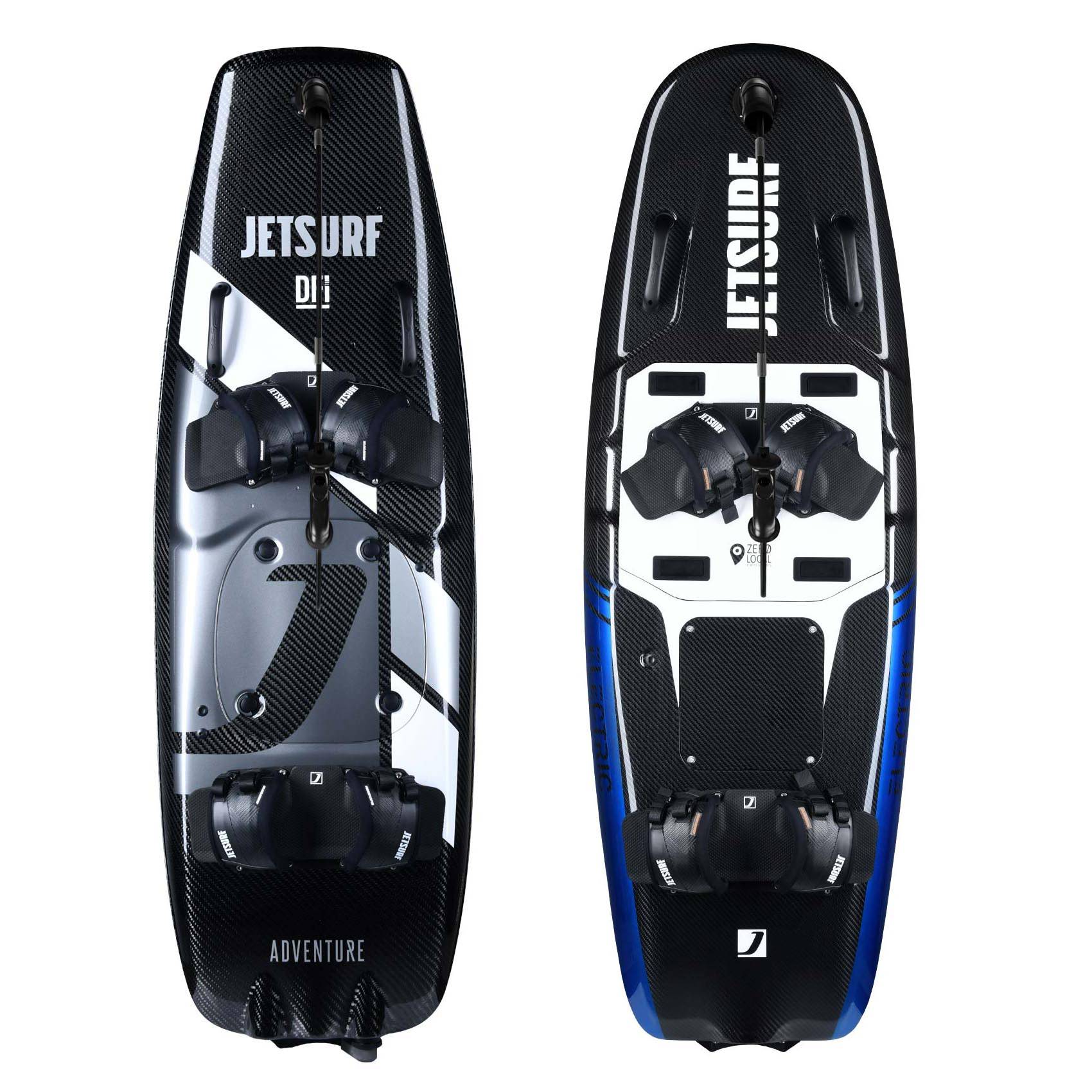 RACE DFI VS JETSURF ELECTRIC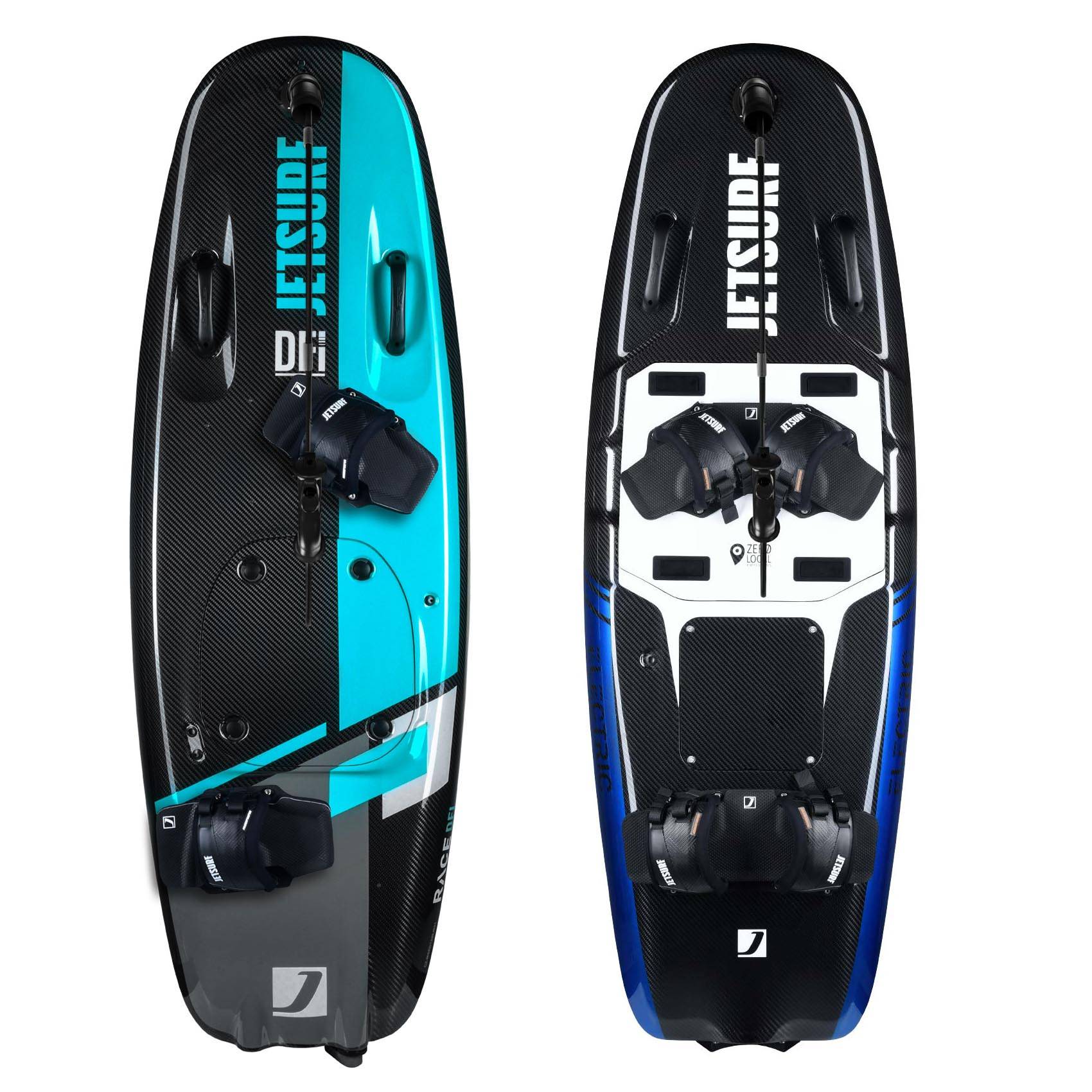 ADVENTURE DFI VS TITANIUM DFI